Drug Possession Means Even Bigger Legal Trouble When Children Are Present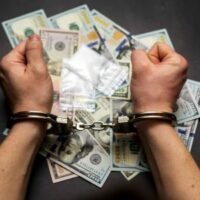 Drug courts and criminal laws have begun to move away from the rhetoric of the War on Drugs and to treat the criminal offense of drug possession as a symptom of substance use disorder.  The crime has no victims except the defendant; if you illegally possess controlled substances, you are not endangering anyone except yourself.  The court system can more easily prevent future crimes and injuries by helping defendants in drug possession cases access addiction treatment.  Therefore, court-ordered drug treatment is often part of the sentence in drug possession cases, with or without jail time.  If children are present at the scene of the drug arrest, though, your legal problems become much more serious, and you can be charged with child endangerment or similar offenses in addition to drug possession.  If children were present in your house or car where the police found drugs, contact a Florida drug offense attorney.
Defendant Allegedly Shopped at Dollar Tree While Kids Stayed in Car With Drugs
In the fall of 2018, Nicole Buffington drove to a Dollar Tree in Pasco County with a seven-year-old boy and a one-year-old girl.  She shopped in the store for about half an hour while the children stayed in the car.  A bystander called 911 upon seeing that the children were unaccompanied in the vehicle.  Police arrested Buffington, 24, in the store and then searched her car.  They found a plastic zip top bag sitting on a pile of clutter in the front seat and containing a crystalline substance, which a field test identified as methamphetamine.  Buffington was charged with drug possession and with child neglect without injury.  No additional reports are available about the outcome of her case, and the available reports do not indicate the children's relationship to her.
What Happens If Your Children Are With You During a Drug-Related Traffic Stop?
Not every traffic stop that leads to an arrest leads to a conviction.  Field tests for drugs are notoriously inaccurate; in some cases, they cannot even tell the difference between cocaine and laundry detergent.  Even if you do not get a criminal conviction after your drug arrest, the suspicion that you brought illegal drugs into the presence of children could have negative consequences for your child custody case if you are co-parenting your children with your ex-spouse or ex-partner.  Any reports about you bringing illegal drugs near children could make it harder for you to get as much court-ordered parenting time as you would like to have.  Therefore, it is especially important to have a criminal defense lawyer argue your side of the story to get the charges dropped or to help you get into a pretrial diversion program.
Contact FL Drug Defense Group About Charges for Drug Possession in the Presence of Minors
A Central Florida criminal defense lawyer can help you if you are facing charges for possession of illegal drugs in a situation where children were present.  Contact FL Drug Defense Group in Orlando, Florida to discuss your case.
Sources:
thesmokinggun.com/documents/florida/so-florida-it-hurts-829053
tampabay.com/news/publicsafety/pasco-woman-charged-with-leaving-two-small-kids-in-hot-car-with-bag-of-meth-while-she-shopped-20181031/