Florida's New Law About Nitazenes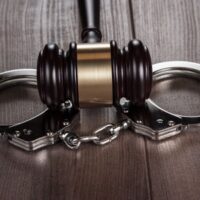 This year, Florida enacted a law that adds eight new drugs, all of them synthetic opioids, to the list of Schedule I controlled substances.  Schedule I controlled substances are drugs of abuse that are not legal for any medical purposes.  Heroin and MDMA are Schedule I controlled substances; so is cannabis, according to federal law, even though Florida has a medical marijuana program and many cities and counties have decriminalized cannabis possession.  The eight substances classified as controlled substances by the new law are called nitazenes, because they all have the word "nitazene" in their chemical names.  The news media sometimes refers to them as "Frankenstein drugs" because they are synthetic drugs manufactured in labs, as opposed to being derived from plants.  The new law indicates that possession of nitazenes is a felony punishable by up to five years in prison.  If you get convicted of selling nitazenes, you could face a 15-year prison sentence, and 30 years is the maximum sentence for selling nitazenes.  If you are being accused of offenses involving nitazenes, a Florida drug offenses attorney can help you fight the charges.
The Medical and Legal Dangers of Opioids
Opioids are drugs derived from the opium poppy, as well as synthetic drugs that are similar in chemical composition to opium poppy-based opioids.  Opioids have pain-relieving effects, and the milder ones can be prescribed as cough suppressants.  Until newer opioids were developed, morphine was the preferred drug for treating postsurgical pain and cancer pain.  Today, the potency of opioids is referred to in comparison to morphine; fentanyl, the strongest opioid with legally accepted medical uses, is about 100 times as strong as morphine.  Heroin, which is about 50 times as strong as morphine, is a Schedule I controlled substance, but hydrocodone, oxycodone, and fentanyl are Schedule II.
The newly criminalized synthetic opioids are N-pyrrolidino etonitazene, etodesnitazene, isotonitazene, protonitazene, metonitazene, butonitazene, metodesnitzaene, and flunitazene.  Metonitazene is the same strength as fentanyl, and butonitazene, metodesnitzaene, and flunitazene are a fraction of its strength, but N-pyrrolidino etonitazene, etodesnitazene, isotonitazene, and protonitazene are stronger.  The biggest danger of these drugs is not their potency; any opioid can kill at a high enough dose, and any opioid overdose can be reversed if the patient receives naloxone before it is too late.  The biggest danger of these new drugs is that they are sold on the Internet and on the street, where it is impossible to regulate doses and the ingredients of drug mixtures.  In the past few years, almost two thirds of overdose deaths involved synthetic opioids, some of them including the nitazenes addressed in the new law.  In many cases, the victims did not know which drugs they were taking and in what quantities.
Contact FL Drug Defense Group About Felony Drug Cases
A Central Florida criminal defense lawyer can help you if you are facing criminal charges for possession or sale of nitazenes or other synthetic opioids.  Contact FL Drug Defense Group in Orlando, Florida to discuss your case.
Sources:
wctv.tv/2023/06/14/florida-bans-synthetic-opioids/
thecentersquare.com/florida/article_96ebf89e-c5b4-11ec-90d5-a7d6f97920d5.html
wuwf.org/florida-news/2022-04-27/florida-attorney-general-bans-eight-synthetic-drugs