Florida Teacher Faces Felony Drug Possession Charges After Burger King Drug Binge on Lunch Break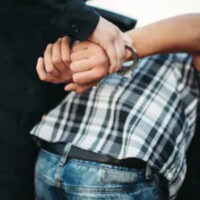 When determining the severity of the drug possession charges a person faces, the quantity of the drugs matters, but so does the context in which the defendant possessed or consumed the drugs.  One can sometimes make the argument that my taking or possessing drugs, one is only hurting oneself, but if other people, especially children, are present, then the defendant's drug possession endangers them, too.  For this reason, you get in much more trouble for taking Xanax right before you drive than you do for taking Xanax and sitting next to your swimming pool.  Likewise, if children are present in your home when you get caught with drugs, you can be charged with child endangerment.  Even on weekends, buying drugs near a school is a more serious offense than buying drugs far away from a school.  It goes without saying, then, that a teacher who gets caught with three controlled substances on a school day will be in serious need of a Florida drug crimes defense lawyer.
Teacher Arrested During Lunch Break Drug Binge
Lots of teachers dread Mondays, but one Monday in October 2019 was especially bad for Guy Raynak, 44, a middle school teacher from Quincy.  He reportedly took cocaine and methamphetamine before school.  During his lunch break, he went to a nearby Burger King, where he took two Xanax pills and passed out on the bathroom floor.  A Quincy police officer who was a customer at the Burger King found Raynak unconscious on the bathroom floor and called an ambulance.  According to reports in The Miami Herald and The Florida Man Times, Raynak's behavior became more bizarre and confrontational once he woke up at the hospital.  He variously exposed his genitalia and brandished what the news reports describe as "a sexually explicit object."
Raynak was arrested almost as soon as he was medically cleared for release from the hospital.  The only drugs with him at the time of his release were 25 Xanax pills, and he received felony charges for possessing them.  He was released from jail after posting bond in the amount of $2500.  It is unclear whether the fact that he was under the influence of drugs while at school and responsible for the safety of children plays a role in his charges.  The news reports also did not say whether he pleaded guilty or not guilty to his charges.  Because of the number of the pills, his charges were simply for possession, not for possession with intent to deliver.  It does not appear that there was any evidence of a drug trafficking operation.
Let Us Help You Today
If you just had a bad day with drugs, don't let the unfair criminal justice system make it cast a shadow over the rest of your life.  A Florida drug offense lawyer can help you avoid prison time or probation terms that keep getting extended.  Contact FL Drug Defense Group to discuss your case.
Resources:
thefloridamantimes.com/guy-raynak-florida-man-october-12/
miamiherald.com/news/local/crime/article236029828.html
https://www.fldrugdefensegroup.com/meet-the-floridians-serving-life-sentences-after-pleading-guilty-to-nonviolent-drug-charges/