Meet the Floridians Serving Life Sentences After Pleading Guilty to Nonviolent Drug Charges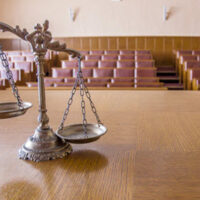 The Eighth Amendment to the U.S. Constitution prevents cruel and unusual punishment.  If you plead guilty, you will get a lighter sentence than you would if you had been found guilty at trial.  Life sentences without parole are only for the most violent of violent crimes, like murder.  All of these statements are true, except when they are not.  In prisons throughout Florida, as you read this post, there are people who have been incarcerated for decades for nonviolent drug offenses, and they have little hope of ever seeing the outside world again.  The financial and human cost of people locked away for many years for actions that arose purely out of addiction or poverty is no longer justifiable, and the COVID-19 pandemic has only made this fact more obvious.  Don't assume that you will not get a long prison sentence because it is just a drug case.  The sad truth is that a Florida drug crimes defense lawyer could be the only thing standing between you and a decades-long prison sentence.
A Plea Deal Gone Wrong
Gloria Taylor became addicted to drugs when she was a teenager in the 1970s, and she was arrested for drug possession several times.  In 1990, when she was in her early 30s, she was arrested in Polk County and charged with possession and trafficking of cocaine.  The amount of cocaine in her possession at the time of her arrest was 56 grams, equal to less than two ounces or half the weight of a stick of butter.  She was assigned an attorney from the public defender's office.  The prosecution offered her attorneys a plea deal in which they would drop the possession charges if Taylor pleaded guilty to trafficking.  Taylor accepted the deal and pleaded guilty; she and her lawyers were hoping that she would get twelve years, but she could have gotten anywhere from twelve years to life in prison.  Because of her previous convictions, though, the life sentence became mandatory; the judge sentenced her to life without parole.
Now 64, Taylor has been in prison for 30 years; this spring, she was diagnosed with COVID-19.  Now in isolation in a hospital, she communicates by email with her daughter Jemena, who has been working with activists throughout Florida and the United States to get her mother released from prison.  Gloria Taylor is not the only person to serve a decades-long sentence for a relatively small quantity of drugs.  For example, Alice Marie Johnson served more than 20 years in prison on drug charges before being released in June 2020; the activism of the Decarceration Collective, including the efforts of Kim Kardashian West, played a role in securing her release.
Reach Out to Us Today for Help
If you are facing a felony drug case, a Florida drug offense lawyer will explore all the possible outcomes of a plea deal or of fighting your drug charges.  Contact FL Drug Defense Group to discuss your case.
Resource:
palmbeachpost.com/news/20200514/coronavirus-florida-inmatersquos-life-term-for-cocaine-takes-on-new-desperation-with-covid-diagnosis
https://www.fldrugdefensegroup.com/after-high-speed-chase-police-arrest-man-with-briefcase-full-of-fentanyl/