Dunedin Woman Could Face Life in Prison for Selling Drugs That Led to Fatal Overdose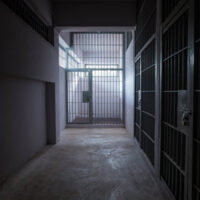 It is easy to think about drug crimes and violent crimes as being completely separate.  Pretrial diversion programs and alternative sentencing options are available to many people charged with drug-related offenses simply because the defendants, even if they committed the actions of which they were accused, were not directly endangering the lives or physical safety of other people.  You are not putting anyone in danger by carrying a baggie of Xanax pills in your back pocket (except, of course, if a child is present, in which case you could be charged with child endangerment).  What happens if someone else overdoses because of your drugs, though?  In that case, the penalties are much more severe if you are found guilty.  No matter how bad the situation had gotten by the time the police caught you with drugs, the outcome will certainly be better if you contact a Central Florida drug crimes defense attorney than if you do not.
Pinellas County Woman Confesses to Selling Drugs That Caused Man to Overdose
In March 2020, Heidi Kalous pleaded guilty to drug conspiracy and to distributing controlled substances.  She was part of a group of people that sold drugs, including opioids and crack cocaine, out of a motel in Dunedin.  In June 2019, a man bought drugs from Kalous at the motel and died from an overdose after injecting the drugs.  An investigation revealed that the substance the man purchased from Kalous, and which contained the fatal dose, was a combination of heroin, fentanyl, and acetyl fentanyl.  The medical examiner listed the victim's cause of death as fentanyl toxicity.  For the next three weeks, Kalous, 39, continued to sell drugs from the same motel until she was arrested.
Because a person died from the drugs Kalous distributed, the maximum penalty she could face is life in prison.  She has pleaded guilty to the charges, but a date for sentencing has yet to be scheduled; the delay in sentencing may be due to the COVID-19 pandemic.
The Trouble with Fentanyl
Fentanyl and acetyl fentanyl, two of the drugs in the mixture Kalous sold to the victim, are synthetic opioids, unlike heroin, which comes from the opium poppy.  Acetyl fentanyl has no legally accepted medical uses and is 15 times as strong as morphine.  Fentanyl, which is used for anesthesia in a medical setting, is 50 times as strong as morphine.  In recent years, fentanyl has caused more overdose deaths than any other drug.  Because it is so strong and so inexpensive, dealers often add it to heroin, unbeknownst to buyers.
Let Us Help You Today
If you are charged with drug distribution, a drug crimes defense lawyer can help you determine the best-case scenario and pursue it, possibly in the form of a plea deal.  No matter your charges, you have the right to due process and to representation by an attorney.  Contact the Florida drug offense attorneys at the FL Drug Defense Group to discuss your case.
Resource:
dea.gov/press-releases/2020/03/04/dunedin-woman-pleads-guilty-distributing-heroin-and-fentanyl-causing
https://www.fldrugdefensegroup.com/florida-teacher-faces-felony-drug-possession-charges-after-burger-king-drug-binge-on-lunch-break/