Broward Restaurant Owner Faces Drug Trafficking Charges After Police Find Duffel Bag Full of Drugs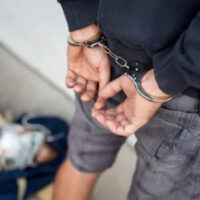 Buying lunch from a hot dog stand is truly one of life's simple pleasures, and one that people are truly missing during the pandemic.  If you are a lifelong Floridian, your experience with this is probably limited to the Costco food court or a pseudo-street food experience at a Disney theme park.  If you are one of the many New Yorkers who have made Florida your adoptive home, however, then you miss the original hot dog cart lunch experience.  No one misses the halcyon days of ambulatory dining like restaurant owners themselves.  It appears that the owner of a counter service eatery in Broward County found another way to earn money during the pandemic, and unlike some down-on-their-luck business owners who have made news headlines in recent months, it was not through PPP fraud.  These father and son restaurateurs are facing criminal charges for drug trafficking.  If you are being accused of supplementing your income with drug sales during these hard times, contact a Central Florida drug crimes defense lawyer.
Police Find Big Stash of Drugs and Cash in Restaurant Owner's Car and House
Chi-Town Chicago Beef and Hotdogs has been a fixture of Pompano Beach for years, but like so many independently owned restaurants, it has fallen on hard times during the pandemic.  Locals noticed that the owner, Louis Younglove, Sr., seemed just as busy as ever, and they suspected that it was not just hot dogs that all the people who were contacting him were after.  Following several months of investigation, law enforcement finally had enough evidence to make their move.
On February 4, Broward Sheriff's Office deputies conducted a traffic stop in the parking of Chi-Town Hot Dogs and searched Younglove's car.  At the time, Younglove was driving, and his son Adam Younglove was in the passenger seat.  The deputies found a duffel bag that contained what the NBC 6 news website described as a "smorgasbord of drugs," including cocaine, ecstasy, fentanyl, marijuana, and a variety of prescription drugs.  The bag also contained $18,000 of cash.  The traffic top gave the deputies enough evidence to obtain a search warrant for Younglove's house, where they found half a million dollars in cash and an even bigger stash of drugs.  Louis Younglove now faces felony charges for drug trafficking, and Adam Younglove faces charges for possession of fentanyl and marijuana.  Louis Younglove has been in jail since his arrest, and news sources did not have information about whether he has hired a lawyer or whether bond has been set.  If he is found guilty of drug trafficking, he could face a long prison sentence.
Let Us Help You Today
A Florida drug offense lawyer can help you if you have been charged with drug trafficking; it is a serious charge, but you have rights as a defendant, and there are several possible defenses.  Contact FL Drug Defense Group for help today.