EMS Employee Charged With Stealing Controlled Substances From Employer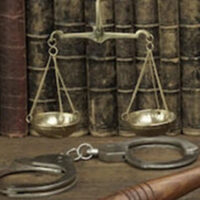 Stressful jobs and the easy availability of addictive substances are a dangerous combination.  Go to any Alcoholics Anonymous meeting, and you will meet people who tell you that, for them, the trouble started when they were working in a restaurant kitchen where the alcohol flowed freely.  In healthcare jobs, where you are surrounded by substances subject to even more legal restrictions than alcohol, the risks are even greater.  If you have basic Internet research skills, you can easily find the addiction memoirs of hospitalist physicians and other employees who spent their workdays surrounded by life-or-death situations for which they were responsible and by an abundance of illegal drugs.  This month, an EMS employee in Manatee County was arrested on suspicion of stealing thousands of dollars' worth of prescription drugs from his employer.  If you are being accused of stealing controlled substances from your workplace, contact a Florida drug offenses attorney.
Police Find Hundreds of Empty Vials of Drugs in Defendant's Car
The COVID-19 pandemic, which caused many industries to grind to a halt, led many of us to question the purpose of employment, but if you worked for Emergency Medical Services (EMS) in 2020, there was never any doubt that the work you were performing made a difference.  It is in this pressure cooker environment that Corey Baker began working as a logistics technician for Manatee County EMS.  Handling controlled substances was one of Baker's essential job duties.  His job required him to accept shipments of medications from distributors, print out labels for each vial of drugs in the shipment, and put them in a locker for storage.  He also had to record every vial that entered or exited the locker.
Baker, who had become addicted to prescription drugs, would sometimes steal vials for his own use and falsify the records to conceal his actions.  Eventually, though, one of his work supervisors noticed that substantial quantities of drugs were missing from the locker.  When police confronted Baker about the matter, he led them to his car and showed them the empty vials of drugs.  He said that he has a prescription drug addiction and that he had stolen the drugs and consumed them himself.  After a search of Baker's car, they found approximately 300 empty vials that had once contained morphine, hydromorphone, fentanyl, and lorazepam.  The value of the stolen drugs was approximately $20,000.
Baker was arrested in May, but no information is available about what happened next in his case.  The Bradenton Herald was unable to find any reference to his case in publicly available court documents.  Manatee County EMS, Baker's former employer, refused to comment on the case.
Contact FL Drug Defense Group About Prescription Drug Cases
A Central Florida criminal defense lawyer can help you if you are facing criminal charges for stealing prescription drugs to which your work gave you access or for falsifying prescription-related documents.  Contact FL Drug Defense Group in Orlando, Florida to discuss your case.
Source:
bradenton.com/news/local/crime/article278132317.html