Man And Woman Arrested For Drug Possession At Traffic Stop Outside Universal Studios Theme Park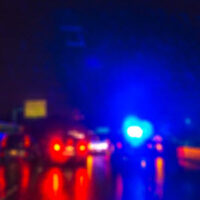 They say that Walt Disney World is the happiest place on earth, and plenty of aspiring writers have described their experiences there while under the influence of cannabis, hallucinogenic mushrooms, or some other substance with the same verve with which Hunter S. Thompson described his experiences in Las Vegas in a previous decade.  The Universal Studios theme park, for its part, also provides a feast for the senses, drug-enhanced or otherwise.  For example, the Springfield attraction at the theme park makes visitors feel like they are in the animated world of The Simpsons; while the show no longer frequently injects new catchphrases into the popular lexicon as it did in the early 90s, its visual style is still immediately recognizable to young and old alike.  The T-shirts from the Springfield gift shops alone are overstimulating, a Where's Waldo-like collage of major and minor Simpsons characters.  This past summer, two people got arrested for drug possession almost immediately after visiting the exhibit.  If your visit to an Orlando theme park ended in a drug arrest, contact a Florida drug offense lawyer.
Police Confiscate Cannabis, Fentanyl, Eutylone, and Drug Paraphernalia From Defendants
On a Friday in August 2021, police pulled over a Chevrolet Equinox at a traffic light; the Daily Mail did not specify the reason for the traffic stop.  The traffic stop took place about a mile from the Universal Studios theme park, and the driver and passenger were wearing matching souvenir shirts from the park's Springfield attraction.  The officer conducting the traffic stop claimed that the car smelled like cannabis and asked to do a search.  In the front console of the car, they found three baggies of cannabis, one baggie with a white residue that the officer believed was cocaine, and a plastic pipe.
The two occupants of the car were Milton Gardner and Destiny Jackson.  The police arrested Gardner, 36, and Jackson, 22, who are being charged with cocaine possession, cannabis possession, and drug paraphernalia.  The cannabis in the car was less than 20 grams; in the city of Orlando, possession of such a small quantity of cannabis is decriminalized, resulting in a civil citation, but in the part of Orange County where Gardner and Jackson's arrest took place, it is a misdemeanor.  Gardner is facing additional drug possession charges, because police also found fentanyl and eutylone in his possession.  Eutylone is a stimulant designer drug that has become more widespread in the past two years, following international bans of a similar stimulant, ephylone.
Contact an Attorney for Help
Whether a car smells like weed is a subjective judgment, but it has led to numerous arrests, including some where the defendants are still incarcerated and have been for years.  A criminal defense lawyer can help you if a traffic stop for a minor driving mistake led to an unjustified search of your vehicle.  Contact FL Drug Defense Group for help today.
Resource:
dailymail.co.uk/news/article-9925799/Pair-wearing-matching-Simpsons-shirts-arrested-cops-drugs-vehicle-Orlando.html