Miami-Dade County Man Gets 78 Months In Prison For Distributing Methamphetamine In Bradenton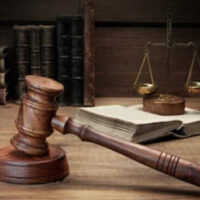 In some ways, drug laws are arbitrary, but in other ways, it is possible to make strategic arguments that can reliably influence the outcome of your case.  As for arbitrariness, the classification of drugs into Schedule I controlled substances (always illegal) and Schedules II through V (pharmaceutical drugs that carry a considerable risk of abuse but also have legally accepted medical applications) has little to do with the chemical composition of the drugs.  Consider that cannabis is a Schedule I controlled substance at the federal level, and delta-8 could soon join it, despite the fact that weed has been decriminalized in many cities and counties in Florida, and delta-8 is readily available for legal purchase at gas stations.  Meanwhile, fentanyl, the drug that causes more overdose deaths than any other, is Schedule II because of its medical use as a treatment for post-surgical pain.  Methamphetamine is also a Schedule II controlled substance, but the law considers old-fashioned backyard meth the same as the new, imported "super meth" which is more than twice as strong.  On the other hand, you have a much greater chance of avoiding the maximum penalties for a drug conviction if you hire a criminal defense lawyer.  Your lawyer may be able to find flaws in the prosecution's case that could lead to the prosecution dropping the charges or a jury acquitting you.  Even if the evidence against you is compelling, a criminal defense lawyer can help you get into a pretrial diversion program or seek a plea deal that reduces your charges.  To find out more about your best options if you are being accused of crimes involving methamphetamine, contact a Florida drug offenses attorney.
Defendant Could Have Faced a Life Sentence for Drug Trafficking
Hector Enrique Veliz Villeda of Hialeah was part of a network that transported methamphetamine from Alabama to various locations in Florida.  The drugs confiscated from Veliz Villeda and his co-conspirators were of a high purity characteristic of a new version of methamphetamine that has been imported from Mexico in increasing quantities in the past four years.  In June 2022, Veliz Villeda, 30, arranged to travel from South Florida to Bradenton to deliver more than 500 grams of methamphetamine to a buyer, who turned out to be an undercover agent.
In October 2022, Veliz Villeda pleaded guilty to conspiracy to distribute methamphetamine.  A Department of Justice press release from the time of his guilty plea stated that his charge carried a mandatory minimum sentence of 10 years in prison and a maximum sentence of life in prison.  Veliz Villeda's lawyers must have been successful with a plea bargain, however, because on February 23, the court sentenced Veliz Villeda to six years and six months in prison.
Contact FL Drug Defense Group About Drug Possession Cases
A Central Florida criminal defense lawyer can help you if you are facing criminal charges for possession or distribution of methamphetamine.  Contact FL Drug Defense Group in Orlando, Florida to discuss your case.
Sources:
justice.gov/usao-mdfl/pr/miami-area-man-pleads-guilty-multi-district-methamphetamine-distribution-conspiracy
justice.gov/usao-mdfl/pr/miami-area-man-sentenced-more-six-years-federal-prison-multi-city-meth-distribution
mysuncoast.com/2023/01/31/south-florida-man-gets-six-years-dealing-meth-bradenton/