Police Seize $168,000 from West Palm Beach House and Storage Unit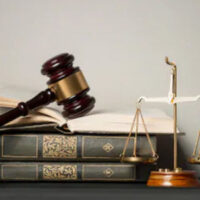 When you are accused of a crime, you are innocent until proven guilty.  Being proven guilty can mean that you enter a guilty plea, with or without a plea deal, or it can mean that you are found guilty at trial.  The only way you can be found guilty is if twelve jurors out of twelve are convinced, beyond a reasonable doubt, that you committed the crime of which you were accused.  If you have any prior convictions on your record, the jurors do not know this.  Therefore, when you meet with a criminal defense lawyer after being accused of a crime, you and your lawyer will examine the evidence against you, as described in the criminal complaint, and decide whether it makes sense to plead not guilty and establish reasonable doubt in the minds of the jurors, whether to try to negotiate a plea deal, or whether it is possible to get the charges dropped or to participate in a pretrial diversion program.  Getting criminal charges for drug possession or supplying drugs to others can be a minor blip or it can be life-changing.  If you are facing charges, a Central Florida drug crimes defense lawyer can help you decide where to go from here.
A Washing Machine Full of Cash and More
In February 2019, police pulled over a car in West Palm Beach and searched it for drugs.  The two occupants of the vehicles admitted that they had bought the drugs from Timothy Maloney.  The following month, a police informant also claimed to have bought drugs from him, so investigators began to monitor Maloney's home.  In late April, they searched his trash and found drug paraphernalia, including plastic bags containing cocaine residue.  Early one Wednesday morning in May, police served a search warrant, during which they arrested Maloney.  By the time they had finished searching his property, they found enormous quantities of controlled substances and other suspicious items:
In the closet, they found two glass jars and two vacuum-sealed bags full of marijuana, 80 amphetamine pills, a loaded weapon, and more than $37,000 in cash.
Elsewhere in the house, they found plastic bags of crack cocaine, three digital scales with traces of white powder, two guns, and two boxes of razor blades.
In Maloney's Ford pickup truck, they found vacuum-sealed bricks of cocaine and heroin.
In a nearby public storage unit registered to Maloney, they found a washing machine full of cash, two duffel bags also full of cash, a bag of marijuana, drug paraphernalia, and ammunition.
Although Maloney, like all defendants, has the right to remain silent, once he heard about the search of the storage unit, he allegedly commented that it would be hard to fight his charges.
Let Us Help You Today
A Florida drug offense lawyer can stand up for your rights; having cash in your possession is not a crime.  Contact FL Drug Defense Group for help with your case.
Resource:
sun-sentinel.com/local/palm-beach/fl-ne-palm-drug-arrest-20190502-story.html