Reasons You Should Hire an Experienced Drug Attorney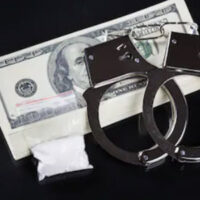 Did you make a mistake and find yourself on the wrong side of the law? Every now and then, stuff happens that is out of our hands or accomplish without completely considering all of the consequences involved. These slip-ups and missteps can result in getting arrested, having to go to jail or prison and other serious life-long consequences.
Hiring an experienced drug defense attorney to represent and defend your interests can make a huge difference when it involves the way your case is managed and its overall aftermath. 
Attorneys Know What They are Doing 
An experienced drug attorney knows how the criminal justice system operates. They are aware of all the ins and outs of specific drug laws and have known different ways to work various angles in order to take care of your situation. Florida's legal system is at times rather complex and confusing for anyone that is inexperienced. Attorneys have legal teams to support and handle communication with courts and prosecutors' offices. Experienced attorneys have spent thousands of hours and worked extremely hard to acquire the knowledge and skillset to assist you through your case. 
They Have Close Ties in the Justice System
There are many different players involved in the legal system. Police officers, prosecutors and judges all may be involved with your drug charges and case. A drug attorney spends lots of time establishing key relationships with these parties. Although prosecutors and police officers are on the other side of the law, having a good dynamic and working relationship with them can only benefit your case. The case will run smoother and negotiating for a better plea deal or lower bond will be less of a hassle. Additionally, being accustomed to the judge of your case, assists your attorney in presenting your side of the case more effectively. 
They Have Handled Similar Cases Many Times Before 
With a drug attorney on your team, you have the guidance of someone whose sole emphasis is on the types of drug charges you are facing. Attorneys know all of the laws that you broke and went to trial in similar and maybe even almost identical cases. They have vast resources and the wisdom to ensure your case is managed with precision and in an appropriate manner. Your lawyer's experience may not be cheap, but it is a great investment, because it can save you a lot of money in fines and possibly years in prison. 
Contact Central Florida's Most Elite Drug Attorney
In Florida, even a minor drug offense can have severe life-altering consequences. We highly recommend hiring an experienced drug attorney today.
If you have been charged with possession, selling or trafficking of drugs, having a knowledgeable drug defense attorney will help keep you out of jail or prison. The Orlando drug crime attorneys at FL Drug Defense Group, are skilled in developing the best strategic drug related defenses imaginable.
Florida drug crime defense attorney Matthew J. Olszewski  knows the strategies that Florida drug prosecutors and drug law enforcement officers use in court. The FL Drug Defense Group will work hard to protect your freedom. Your initial consultation is free of charge, so contact us online or call today at 407-775-9052 to discuss your drug charges further. After all, your future is too important to settle for anything else
https://www.fldrugdefensegroup.com/everything-defendants-need-to-know-about-bail-bonds/