Sixteen Defendants Plead Guilty In Cocaine And Fentanyl Trafficking Conspiracy Case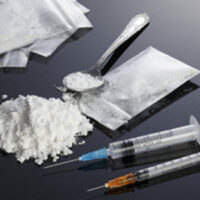 In criminal cases that reach the stage where the defendant must enter a plea, more than 90 percent of them plead guilty.  If you have never been charged with a crime, you might think that pleading not guilty is the only reasonable option.  Why would anyone confess to a crime if they had the option not to?  If you are being charged with a relatively minor crime, where there is a huge difference between the minimum and the maximum sentence, the decision to plead guilty seems obvious.  People go into survival mode and decide that they will do what they have to do to get through being on probation, a few months in county jail, or a few years in prison, counting down the days until their release date.  If you are facing charges for conspiracy, though, the choice is considerably less simple.  Does your conscience let you testify against your co-conspirators?  Do you fear retaliation if you do?  You and your Florida drug offenses attorney can decide on the best strategy regarding plea deals or defenses in a drug conspiracy case.
Operation Titan Fall Leads to at Least Sixteen Convictions
In 2022, the Drug Enforcement Administration (DEA) conducted an investigation, known as Operation Titan Fall, during which it seized 110 kilograms of cocaine and several kilograms of fentanyl in the Orlando area.  It confiscated the drugs at traffic stops and by obtaining and executing search warrants and intercepting packages in the mail.  One way that the investigators could tell that the drugs were related to the same network of conspirators was that they were packaged with a logo of an anchor or with the brand name "Ferrari."  By February 2023, 16 defendants had pleaded guilty in connection with Operation Titan Fall.
Most of the defendants are still awaiting sentencing, and the sentences they could receive have wide ranges.  For example, the defendants who pleaded guilty to possession of relatively small amounts of cocaine could be sentenced to five to 40 years in federal prison, while the ones who pleaded guilty to possession of several kilograms of cocaine could face sentences of 10 years to life.  The longest sentence will go to Carlos Alberto Roman, since, when police executed a search warrant at his residence, they found not only cocaine, but also 19 firearms, six silencers, three grenades, and thousands of rounds of ammunition.  For the drug offenses and the weapons offenses, his sentence could range from 30 years to life in prison.  Meanwhile, James Mirabal received a sentence of 10 years to life after law enforcement found cocaine at his residence, in addition to 24 cell phones and more than $100,000 in cash.
Contact FL Drug Defense Group About Drug Possession Cases
A Central Florida criminal defense lawyer can help you if you are facing criminal charges for your alleged role in a drug trafficking conspiracy.  Contact FL Drug Defense Group in Orlando, Florida to discuss your case.
Source:
justice.gov/usao-mdfl/pr/sixteen-individuals-plead-guilty-drug-trafficking-conspiracy-operation-titan-fall