Two Manatee County Men Receive Prison Sentences For Distribution Of Fentanyl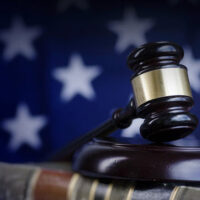 Except in the case of semi-decriminalized controlled substances such as cannabis or psilocybin mushrooms, the type of drug you are arrested for possessing affects your case less than the quantity of the substance and your previous record of criminal convictions, if any.  In your drug education classes in elementary school, your teachers might have tried to rank drugs from least to most dangerous, but the law treats cocaine, meth, MDMA, heroin, fentanyl, and prescription drugs about the same.  If the charges are for simple possession and if you have no prior criminal record, your case could go to drug court.  If this happens, you could get the charges dropped if you successfully complete the court's pretrial diversion program, which includes treatment for substance use disorder, among other requirements.  If it is a repeat offense, or if the charges are for a more serious crime like drug trafficking or possession with intent to deliver, a prison sentence is still not a sure thing.  A Central Florida drug crimes defense lawyer may be able to help you get the charges dropped or reduced or get a not guilty verdict at trial.
Defendants Sentenced After Pleading Guilty to Conspiracy to Distribute Fentanyl
In the summer of 2019, Raphael Simean Bennett had recently been released from prison after serving a three-year prison sentence which resulted from an arrest for possession of cocaine, heroin, cannabis, and a firearm.  He had previously served two other sentences, one for cocaine and the other for weapons charges.  In August 2019 Bennett ran into legal trouble again when he and Andre Renodd Ackerman sold an ounce of fentanyl to a confidential informant in Bradenton.  After this sale, investigators attempted to set up other undercover drug deals with the two defendants.  The confidential informant met with Bennett on several occasions during the ensuing weeks and bought multiple ounces of fentanyl to him.  By the beginning of September, law enforcement had enough evidence against Bennett to get a search warrant.  They searched his Bradenton residence and found 626 grams of cocaine and eight grams of fentanyl.  A search of his car yielded 16 grams of cocaine, 13 grams of heroin, and eight grams of fentanyl.
In March 2021, Bennett pleaded guilty to four counts of distribution of fentanyl and one count each of conspiracy to distribute and possession with intent to distribute.  Ackerman pleaded guilty to one count of conspiracy to distribute fentanyl.  Bennett received a sentence of 11 years, and Ackerman received a sentence of 30 months.  Those sentences are shorter than what they might have received if they had been convicted at trial.
Contact an Attorney Today for Help
There is a fine line between gathering evidence against defendants with the help of informants, on the one hand, and entrapment on the other, and a Florida drug crime defense lawyer can help you stand up for your rights.  Contact FL Drug Defense Group for a consultation on your case.
Resource:
justice.gov/usao-mdfl/pr/two-manatee-county-fentanyl-dealers-sentenced-federal-prison