Wesley Chapel Man Pleads Guilty To Distribution Of Fentanyl Resulting In Death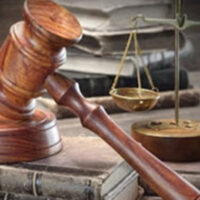 A recent development in a years-long drug trafficking conspiracy case serves as a reminder that it is possible to get a sentence of life in prison for drug distribution.  The defendant has yet to be sentenced, so it is not yet possible to know how long his sentence will be or when, if ever, he will become eligible for parole.  In recent years, it has become more common for Florida courts to refer people arrested for drug possession to drug court, where they can undergo treatment for substance use disorder and come away without a criminal record.  Likewise, the situations where cannabis is legal have become so numerous that it is sometimes possible to smoke weed in public without fearing criminal charges.  For drug distribution, though, mandatory minimum sentences are still in place.  Therefore, if you are facing charges for drug distribution or possession with intent to distribute, a Central Florida drug crimes defense lawyer is your best hope for getting your charges reduced or being acquitted.
Overdose Victim's Fentanyl Traced to Pasco County Dealer
In 2019, six of the fatal opioid overdoses in Pasco, Hillsborough, and Pinellas County could be traced to the same batch of drugs.  This investigation led to the arrest of 13 people allegedly involved in the distribution of the drugs that caused the overdose deaths.  One of the victims bought drugs from Jared Collins of West Chapel on December 16, 2019.  That evening, the victim injected the drugs and suffered an overdose; it is unclear whether the victim knew that the mixture contained fentanyl.  The victim's family found the victim unresponsive and called 911, but first responders pronounced the victim dead.
The following day, police arrested Collins and searched his clothing pockets and his car.  They found four syringes and a spoon with fentanyl residue.  They then searched his residence, where they found numerous pieces of drug paraphernalia, some of which also tested positive for fentanyl.  Collins, 26, was released on bond, but on March 26, 2020, he was arrested again for distribution of fentanyl.
In April 2021, Collins pleaded guilty by signing a plea agreement.  His original charges were distribution of fentanyl resulting in death, possession of fentanyl with intent to distribute, and distribution of fentanyl.  The press releases by the Department of Justice did not specify which charges were included in the plea agreement.  He faces a mandatory minimum sentence of 20 years in prison, but the maximum possible sentence is life in prison.  His sentencing hearing has not yet been scheduled.  His prior criminal record, if any, could affect his sentence, as could the fact that he distributed drugs while out on parole.
Let Us Help You Today
A Florida drug offense lawyer can help you even if the crime of which you are being accused carries a mandatory minimum sentence.  It may be possible to get the charges reduced or dropped, or to get a not guilty verdict.  Contact FL Drug Defense Group for help today.
Resources:
justice.gov/usao-mdfl/pr/thirteen-individuals-charged-their-involvement-six-fatal-opioid-overdoses-across
justice.gov/usao-mdfl/pr/fentanyl-dealer-pleads-guilty-distributing-narcotics-resulting-death