Competitive Beardsman Gets 20 Years for Drug Trafficking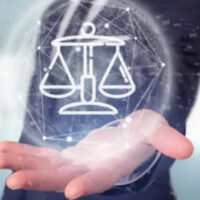 The World Beard and Moustache Championship attracts participants from many countries and from all walks of life.  Some of the participants, such as Jack Passion, the first American to win the championship, identify as professional beardsmen, whose main focus in life is to grow and display their facial hair.  While competitive facial hair is a harmless hobby, at least one contender for the world's most awesome facial hair was up to something more sinister, namely a drug trafficking operation during which he used the pseudonym OxyMonster.  Because of a plea deal, he ended up with a prison sentence only half the length of what prosecutors originally recommended.  If you are facing drug charges, even if prosecutors are threatening a harsh sentence, contact a Central Florida drug crimes defense lawyer.
The Beardsman Who Sold Drugs on the Dark Web
Gal Vallerius is a citizen of the world.  He was born in the Brittany region of northern France, and he has French, British, and Israeli citizenship.  At his home in France, he patiently grew his facial hair in preparation for the World Beard and Moustache Championship, which would be held in Austin, Texas in August 2017; he planned to enter the full beard category.  As his beard grew, he was also active on Dream Network, a notorious dark web where users would send cryptocurrency in exchange for controlled substances.  Under the user name OxyMonster, Vallerius accepted Bitcoin payments from anonymous buyers and sent a variety of drugs, including cocaine, methamphetamine, oxycodone, and fentanyl to addresses in Miami.  When he didn't have the drugs that buyers wanted, he referred them to other sellers on Dream Network.
Eventually, undercover DEA agents who bought drugs from OxyMonster had enough evidence that he and Vallerius were the same person, namely, similarities in the writing style of OxyMonster's Dream Network posts and Vallerius' social media accounts.  Specifically, he posted in both English in French and made frequent use of double exclamation points and the greeting "cheers."  When Vallerius traveled to the U.S. for the beard competition, he was arrested at the Atlanta airport.
Vallerius pleaded guilty to drug conspiracy and money laundering.  He could have faced up to 40 years in federal prison.  His wife Yasmin wrote to the judge and asked for leniency.  In Miami in 2018, Vallerius was sentenced to 20 years in prison.  Thanks to the efforts of his attorneys, his sentence was only half what he could have gotten.  Because of international prisoner exchange programs, he may be transferred to a prison in the United Kingdom, France, or Israel in exchange for one of those countries sending an American prisoner to the United States.
Let Us Help You Today
Even if you are accused of organizing the sale of thousands of doses of drugs, and whether or not you are a U.S. citizen, you have the right to representation by a Florida drug offense lawyer in your drug possession or trafficking case.  Contact FL Drug Defense Group to discuss your case.
Resources:
sun-sentinel.com/local/miami-dade/fl-ne-oxymonster-drug-sentencing-20181010-story.html
sun-sentinel.com/local/miami-dade/fl-reg-oxymonster-charges-folo-20180612-story.html
https://www.fldrugdefensegroup.com/man-acquitted-of-trafficking-flakka-after-his-lawyers-establish-reasonable-doubt-that-he-knew-what-was-in-the-packages/