Drug Paraphernalia Laws in Florida: Can You Go to Jail Just Because You Own Spoons?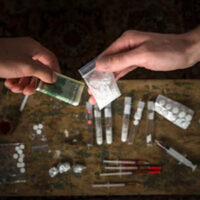 Let us take a moment to marvel at the word "paraphernalia."  This darling of spelling bee hopefuls has a delightfully ambiguous meaning.  Its dictionary meaning is something along the lines of "items and equipment needed for a particular activity."  No matter what hobby you have taken up during the COVID-19 pandemic, whether it is baking cakes, building model trains, or just about anything else, there is some kind of paraphernalia associated with it.  The expensive paraphernalia that doubles as clutter has dealt the death stroke to many marriages.  Paraphernalia is like memorabilia, except that it does not pretend to be collectible.  Paraphernalia is, by itself, harmless and useless; it only becomes a problem when people use it for its intended purposes.  In Florida, you can get criminal charges just for possessing drug paraphernalia, and you can even go to jail.  If you are facing criminal charges for possession of drug paraphernalia, with or without other drug charges, contact a Central Florida drug crimes defense lawyer.
Florida Drug Paraphernalia Laws
According to Section 893.145 Florida Statutes, possession of drug paraphernalia is a first-degree misdemeanor.  The maximum penalty for a drug paraphernalia conviction is a $1,000 fine, plus up to a year of jail or probation.  In practice, many incidents that result in paraphernalia charges also result in drug possession charges.  For example, you might get possession charges for crack cocaine plus paraphernalia charges for the pipe you were using to smoke it.  The good news, though, is that if you get charged with paraphernalia, with or without drug possession, the court might order you to undergo addiction treatment instead of handing down a conventional sentence.  If you complete the treatment program successfully, you might be able to get the charges dropped.
What Is Drug Paraphernalia, Anyway?
By nature, almost any item that can be classified as drug paraphernalia can also be used for legal purposes.  If you have a pipe in your pocket, it could be for meth or crack, but it could also be for something less illegal, like cannabis or tobacco.  (Remember, cannabis possession is a summary offense, not a crime, in many cities in Florida, including Orlando.)  Likewise, if there is a spoon in your kitchen, its purpose could be dissolving heroin, or it could be there for some much more mundane purpose, like adding sugar to your morning coffee.  Were the tiny zip top bags for drugs, or were they for an arts and crafts project?  In order to convict you of drug paraphernalia charges, the prosecution must prove that the items of paraphernalia belonged to you.  They must also prove that you used them or planned to use them for illegal purposes.
Contact Us Today for Help
A Florida drug offense lawyer can help you fight drug paraphernalia possession charges or any other criminal charges related to illegal drugs.  Contact FL Drug Defense Group to discuss your case.
https://www.fldrugdefensegroup.com/competitive-beardsman-gets-20-years-for-drug-trafficking/