Consequences of the COVID-19 Pandemic: Fewer Prison Sentences for Drug Offenses, but More Arrests for Possession with Intent to Deliver?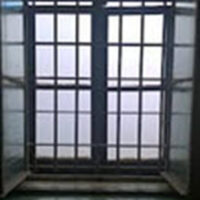 As the number of cases of COVID-19 steadily increases in Florida and every other state, and as an increasing number of famous people report their experiences with the disease, it is obvious that the coronavirus is changing our everyday lives in ways we never could have expected.  Its long-term effects on laws and policies have been the subject of plenty of think pieces but few decisions.  Will it mean the end of mass incarceration?  Will universal basic income become a mainstream political issue?  Facing charges for drug offenses in 2020 is turning out to be nothing like facing drug charges in 2019, but your constitutional rights as a defendant stay the same.  No matter how American society reacts to the COVID-19 pandemic, you still need a criminal defense lawyer if you have been arrested on drug charges.
What If People Panic Buy Drugs?
One of the things that made the COVID-19 pandemic seem real to many people was when the toilet paper suddenly disappeared from every supermarket.  When the shelves are nearly empty, it's hard not to feel like it's your last chance to buy food.  Panic buying drugs, whatever form it takes, is never a good idea.
If police catch you with a large quantity of drugs, you could get charged with possession with intent to deliver. You can always argue in court that you bought so many drugs to stockpile them, not to sell them, but there is no guaranteeing that the defense will work.
Buying makeup remover wipes because all the baby wipes are gone is fine; buying fentanyl because all the heroin is gone is not. Changing to a drug you have never tried before is dangerous, because it is hard to know what a safe dose is (even when the new drug is something less strong than fentanyl.)  Even worse, if you share the drugs with a friend, and your friend overdoses, it could mean serious legal trouble for you.
Stuck at Home
Being required to stay home is hard for everyone, but it presents even bigger legal risks regarding drug possession.  If you get caught with drugs at home and there are children in the house, you could face additional charges, such as endangering the welfare of a child.  It is even worse if you consume the drugs when the children are present, or if the quantity of drugs in your possession is enough for charges of possession with intent to deliver.
Let Us Help You Today
It may seem like, since the novel coronavirus arrived in Florida, all the rules have gone out the window, but no laws about drug possession have changed.  While you might be less likely to get caught with drugs if you follow orders to stay at home, the social distancing rules present new complications that could mean more risks of serious legal problems for you.  Contact the Florida drug offense attorneys at the FL Drug Defense Group to discuss your case.
Resource:
yahoo.com/news/coronavirus-affecting-market-illegal-drugs-135919700.html
https://www.fldrugdefensegroup.com/theft-of-a-controlled-substance-is-always-a-felony-even-if-you-only-steal-one-pill/