Fentanyl Is No Ordinary Drug, So Fentanyl Charges Require No Ordinary Defense Lawyer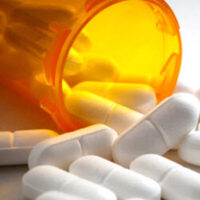 During the "just say no" drug education campaigns of the 1980s, teachers had to try hard to make children fear drugs, and their efforts usually backfired spectacularly.  What could be so bad about weed that makes you relax or cocaine that makes you want to stay up and party?  Drugs have gotten a lot scarier since then.  In the late 1990s, the opioid painkillers available by prescription emerged as the most dangerous addictive drugs, and efforts to restrict the supply of opioids have driven the people who depended on them into the embrace of ever more dangerous drugs, of which heroin is not even the worst.  Fentanyl deserves its reputation as the scariest opioid, both for its potency and mysteries surrounding its source.  Even as the justice system has introduced efforts to treat defendants facing drug charges humanely, the fear of fentanyl can mean harsh punishments even for possessing a very small amount.  If you are facing criminal charges related to fentanyl, you should consult a Florida drug defense lawyer without delay.
The Scariest Opioid
A report in Orlando Medical News describes fentanyl as the third wave of the opioid epidemic, after Oxycontin in the 1990s and heroin when Oxycontin became harder to obtain. It is a very strong synthetic opioid, with just a small dose capable of causing life-threatening respiratory depression in less than a minute.  Since it is 50 times stronger than heroin, it can translate into big money for dealers.  Most of the fentanyl in the United States originates in China and arrives either from Mexico or directly through the mail.
Central Florida Fentanyl News
In May 2019, Brevard County law enforcement officers carried out the biggest drug bust in the history of the county.  They seized three pounds of fentanyl, enough to kill half a million people, as well as heroin and 75 firearms, and they arrested 60 people on drug trafficking charges.  Sheriff Wayne Ivey said that the drugs seized in the operation were enough to kill the entire population of Brevard County and then some.  Among the people arrested were Jonathan Walker, Brandon Huff, and Megan Wilborn, whom police have identified as ringleaders of the drug trafficking operation.  The three were taken to the Brevard County jail, pending $2.5 million in bail being posted for Huff and $910,000 each for Walker and Wilborn.  The defendants face drug trafficking charges as well as charges related to operating a criminal enterprise.  If convicted, they could spend decades behind bars.
Let Us Help You Today
It is possible to avoid prison for low-level drug defenses, but even when the charges are more serious, a criminal defense lawyer is still your best hope.  Whether the goal is a plea deal or establishing reasonable doubt, a Florida drug offense lawyer can help lessen the devastation that drug-related felony charges bring to you and those who depend on you.  Contact FL Drug Defense Group to discuss your case.
Resources:
orlandomedicalnews.com/fentanyl-linked-deaths-the-u-s-opioid-epidemics-third-wave-cms-2695
clickorlando.com/news/gov-desantis-brevard-sheriff-to-announce-result-of-significant-criminal-investigation
https://www.fldrugdefensegroup.com/marijuana-cultivation-charges-in-florida/