Post-Adjudicatory Drug Court Is Better Than Prison, but It Isn't a Panacea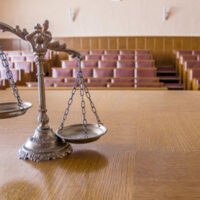 Addiction is not a crime, but for too long, the court system has treated it as though it were.  Too often, being tough on crime simply means punishing people for not having the financial resources and the social support system of friends and relatives to help them stay sober for the long term.  Keeping people in prison costs the state, and therefore the taxpayers, huge amounts of money, and it causes obstacles to the productivity of people sentenced to prison; these problems do not automatically disappear after the prison term ends.  Drug courts have become more widespread in recent years as an alternative to jail and prison.  These programs involve court-supervised addiction treatment for people found to have possessed illegal drugs or committed other illegal acts as a result of drug addiction.  Many of these programs take the form of pretrial diversion, but Florida's post-adjudicatory drug courts are a form of alternative sentencing.  If you have been accused of a drug-related crime and want to find out more about your drug court options, contact a Florida drug court lawyer.
What Is Post-Adjudicatory Drug Court?
Orange County and Osceola County are among the nine counties in Florida that have post-adjudicatory drug court programs.  As the name suggests, post-adjudicatory drug court is for people who have pleaded guilty to drug crimes or who have been found guilty after a trial.  It is similar to probation in that, instead of going to jail, the convicted defendant must fulfill a set of requirements dictated by the court.  In the case of post-adjudicatory drug court, the requirements almost always involve residential or outpatient treatment for substance use disorder.  The program might also require the participant to do other things that the court sees would help him or her avoid drugs and illegal activities; what these requirements are varies from one case to another.  For example, it might order the participant to live with his parents if he was arrested after relapsing while living in a sober living house, or it might require her to work somewhere other than a restaurant if an obstacle to her sobriety is that her co-workers in her previous restaurant job were constantly offering her drugs.
Post-Adjudicatory Drug Court Is Not a Perfect Solution
Prison almost never helps people become productive members of society, and post-adjudicatory drug courts are certainly better.  Achieving sobriety is notoriously difficult, though.  According to a June 2019 report, 245 participants who had gone through the program in the last year, only 119 had completed it successfully.  In other words, slightly less than half of the participants managed to stay away from drugs for the duration of the program.  The harsh reality is that achieving sobriety often takes more than one attempt, and having gone through post-adjudicatory drug court is invariably better than going to prison.
Contact FL Drug Defense Group About Post-Adjudicatory Drug Court
Even if the evidence against you is almost certain to result in a guilty verdict, the next step may be treatment instead of incarceration.  Contact the Florida drug court & diversion attorneys at the FL Drug Defense Group to discuss your case.
Resource:
flcourts.org/content/download/216244/1963410/PADC_Fact_Sheet_2019_06.pdf