Flagler County Woman Investigated For Selling Drugs Out Of Animal Rescue Facility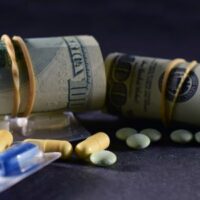 Medications for humans and animals are not interchangeable.  You may have heard about experimental treatments where doctors give veterinary drugs for humans, but these are the exception, rather than the rule.  Your dog's vet might even have given you the okay to share an over-the-counter topical or oral medication with your furry friend from time to time.  An animal shelter full of prescription opioids is as shady as it sounds, however, and when authorities in Flagler County found exactly thar, they began an investigation into the owner of the shelter.  If you are facing criminal charges for drug possession or distribution, when all you ever wanted was to live a quiet life with your pets, contact a Florida drug offense lawyer.
Was the SAFFARI Animal Shelter a Front for a Drug Dealing Operation?
Until recently, Ruth Rupprecht operated Save a Furry Friend Animal Rescue, Inc. (SAFFARI), a non-profit animal rescue organization, out of her home in Palm Coast.  She housed dogs and cats, and occasionally also other types of small animals, in her house and yard, seeking adoptive homes for the animals.  The shelter accepted donations of money and veterinary medications.  The trouble started in May 2021, when a family who had recently adopted a puppy from SAFFARI contacted Rupprecht to say that the puppy was ill.  Rupprecht sent the family a bottle of azithromycin, a prescription antibiotic used to treat bacterial infections in humans, dogs, cats, and horses.  She told the family, and later law enforcement, that she had received the medicine in the SAFFARI donation box.  The puppy died the day after Rupprecht sent the azithromycin, and its cause of death was determined to be parvovirus; since it is a viral infection, it does not respond to antibiotics.
AS the investigation continued, authorities began to suspect that Rupprecht was using SAFFARI as a front to sell prescription narcotics.  In September 2021, detectives from the Flagler County Sheriff's Office searched Rupprecht's property.  They found 17 dogs, 29 cats, and a squirrel; one of the cats was dead at the time of the search, and another one died soon after.  All the animals showed signs of severe neglect.  The detectives also found $20,000 in cash and more than 100 different prescription drugs, ranging from antibiotics to morphine, an opioid, as well as prescriptions yet to be filled.  Many of the pill bottles showed that they were prescribed by doctors outside Florida to patients whom Rupprecht did not know.  Authorities moved the animals rescued from SAFFARI to other shelters where they could receive proper medical care.  The criminal case against Rupprecht is in its early stages, both for the drugs and for animal cruelty.
Contact FL Drug Defense Group About Charges of Sale of Prescription Drugs
A criminal defense lawyer can help you if you are facing criminal charges because police found prescription bottles for drugs prescribed to someone else in your possession and believe that you bought the drugs illegally.  Contact FL Drug Defense Group for help today.
Resource:
palmcoastobserver.com/article/46-neglected-animals-seized-from-saffari-animal-rescue-as-owner-is-investigated-for-selling-drugs