Judge Revokes Home Detention For Defendants Accused In Darknet Opioid Trafficking Conspiracy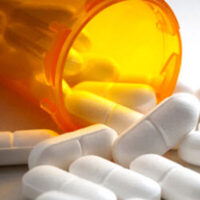 When you are charged with a crime, it is up to the judge's discretion to set your bail amount.  The Eighth Amendment to the United States Constitution prohibits excessive bail, but it is not specific about what counts as excessive.  The judge can decide to keep you in jail until the trial if the judge thinks that there is a serious risk that, before your trial, you will commit a violent crime, flee and not appear for your trial, or obstruct justice by intimidating witnesses or destroying evidence.  Since drug trafficking charges can be punishable by very long prison sentences, sometimes even life in prison, there may be reason to believe that a defendant would flee to escape this fate.  A Florida drug crimes defense lawyer can not only help you fight the charges against you but can also make the case that you deserve to be free until your trial.
The Rise and Fall of "John Carter"
Beginning in early 2017, Luis Miguel Teixeira-Spencer and Olatunji Dawodu began selling opioid pills on various darknet sites.  As one darknet marketplace would be shut down and another would be established, they would take their operations to the new platform, but the screen names they used on all of these sites included the name "John Carter" followed by some numbers.  They would ship pills by mail; they got some of their pills from Alex Ogando, an accomplice in Rhode Island, and they kept much of their stash in a storage unit in Davie.  They sold pills on the darknet sites Alpha Bay, Dream, Empire, and Wall Street and used the encrypted messaging app Jabber to communicate about cryptocurrency transactions.
With the help of confidential informants, investigators traced the transactions to cryptocurrency wallets controlled by Spencer and Dawodu.  On several occasions, an informant bought pills from the defendants in person, and the pills turned out to contain hydrocodone and fentanyl.  After their arrest in February 2021, a judge ordered Spencer to stay on home detention at his aunt's house in Rhode Island and Dawodu to stay on home detention at a friend's house in Miami.  Later that day, the judge ordered them back to jail, because Spencer had instructed his girlfriend, in a record phone call, to destroy his computers, and because Dawodu had a fake ID which he could conceivably use to flee to Nigeria, where most of his siblings live.  If convicted of the drug trafficking and conspiracy charges against them, the defendants could be sentenced from anywhere from ten years to life in prison.  Spencer could also be deported to Cape Verde, his country of citizenship.  Dawodu is a U.S. citizen, so he is not in danger of being deported.
Let Us Help You Today
A criminal defense lawyer can help you if you plan to plead not guilty and want to use your freedom before your trial to show the judge and jury your good character.  Contact FL Drug Defense Group for help today.
Resources:
justice.gov/usao-dc/pr/three-individuals-arrested-involvement-darknet-narcotics-trafficking-involving-pills
casemine.com/judgement/us/6081bd954653d04eda54a91b