Pinellas County Woman Arrested After Police Find Drugs On Nightstand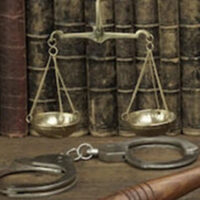 The drug education classes were certainly misguided, but generations of Floridians can confidently say that school gave them a love for reading.  The catchy rhymes and zany illustrations in the books our teachers read to us created lasting memories, and, for those of us who grew up in the 80s, that week in the spring when certain restaurants would give you free food if you came in with a bookmark showing that you had read that year's featured books didn't hurt, either.  Lots of us have fond memories of reading The Cat in the Hat in First Grade; who would have thought that the characters in a book where most of the words are monosyllabic could have so much personality?  For one family in Central Florida, though, a copy of the Cat in the Hat could be the beginning of a legal nightmare.  If you are facing criminal charges for possessing illegal drugs in the presence of children, or even just in the presence of children's books, contact a Central Florida drug crimes defense lawyer.
Police Arrest Mother After Finding Cocaine and MDMA Within Child's Reach
Casey Quoka of Largo is a bartender and the mother of a young boy.  On April 9, the Pinellas County Sheriff's Office received a call about suspected child abuse at her address, and they went to the house in response to the call.  The deputies arrived at 9:00 in the evening, and they found substances in Quoka's bedroom which they suspected were illegal drugs.  On the nightstand was a copy of The Cat in the Hat, but on top of the book was what appeared to be a line of cocaine set out to be snorted, and next to the white powder was a straw that appeared to have been cut for snorting cocaine.  Elsewhere in the room was a small plastic bag full of pills, which deputies suspected were MDMA, also known as ecstasy or molly.  The bag of pills was in a place where the child could easily reach it, as was the book with the white powder.  Deputies also expressed concern over bruises on the child's body, which they suspected were a result of excessive corporal punishment.
Quoka was taken to the Pinellas County jail; she posted her $4,000 bond and is currently free.  She could face criminal charges for drug possession as well as child endangerment.
Drug Charges Are Worse When Children Are in Danger
The criminal penalties can be serious for people convicted of possessing or consuming drugs in the presence of children.  You could get additional charges for child endangerment, even if the children have not suffered any demonstrable harm.  Even if children were not present during the incident that led to your drug arrest, a conviction for drug crimes can adversely affect your child custody situation.
Let Us Help You Today
A Florida drug offense lawyer can help you if you are facing criminal charges for keeping controlled substances in your home with your minor children.  Contact FL Drug Defense Group for a consultation.
Resource:
blacksportsonline.com/2021/04/florida-woman-casey-quoka-arrested-after-police-find-cocaine-on-her-childs-dr-seuss-the-cat-in-the-hat-book/