Orlando Man Pleads Guilty To Participating In Drug-Trafficking Operation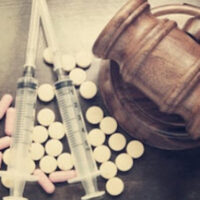 When schools and most businesses closed in the spring of 2020 in order to slow the spread of COVID-19, the incidences of some types of crime decreased.  No one got arrested for assault after a bar fight, because there were no bars open where people could come to blows.  Likewise, there were fewer home burglaries, because houses were inhabited around the clock.  Meanwhile, there were as many arrests for drug trafficking conspiracies as ever; the loneliness and financial uncertainty of the pandemic only increased the demand for opioids.  With the help of informants, police arrested several men involved in a drug trafficking operation in the Orlando area in the spring and summer of 2020; two of them have entered guilty pleas thus far, including one just last month.  If you are facing criminal charges for your alleged participation in a drug-trafficking operation, contact a Central Florida drug crimes defense lawyer.
Informant Helps Police Trace Fentanyl-Laced Heroin to Defendant
Since the earliest days of the pandemic, law enforcement had suspected that a drug trafficking organization was distributing cocaine, fentanyl, heroin, marijuana, and tramadol (a prescription opioid) in Orlando and the surrounding area of Central Florida.  One of the participants in this operation was Freddie Miguel Velez-Gonzalez, and unbeknownst to him, one of the people who bought drugs from him was a police informant.  The informant bought drugs from Velez-Gonzalez at in-person meetings on six different occasions between April and August 2020.  The drugs purchased added up to 106 grams, and they included heroin and fentanyl.
On September 8, police arrested Velez-Gonzalez at a house in Orlando, along with Inginio Santos-Garcia.  Santos-Garcia pleaded guilty in November, and as of April 2021, he is still awaiting sentencing.  Velez-Gonzalez entered a guilty plea in March 2021 and is also awaiting sentencing.
A Wide Range of Possible Sentences
Velez-Gonzalez could receive a sentence of as little as five years in federal prison, as many as 40 years, or anything in between.  When the range of possible sentences is that big, what determines how long the defendant actually serves?  The shortest possible sentence is usually a mandatory minimum; the charge to which Velez-Gonzalez pleaded guilty, conspiracy to commit drug trafficking, carries a mandatory minimum sentence of five years.
In recent years, mandatory minimum sentences have been at the center of a heated debate.  Many nonviolent crimes, especially for repeat offenders, have mandatory minimum sentences of long prison terms; therefore, there are thousands of inmates serving decades-long sentences for minor, nonviolent offenses like theft and drug possession.  When you are charged with a crime that has a mandatory minimum sentence, you should discuss the situation thoroughly with your criminal defense lawyer before deciding to accept a plea deal or go to trial.
Let Us Help You Today
A Florida drug offense lawyer can help you if you are facing criminal charges for participating in a drug trafficking organization, even if your alleged role was minor.  Contact FL Drug Defense Group for help today.
Resource:
justice.gov/usao-mdfl/pr/orlando-man-pleads-guilty-conspiring-and-distributing-fentanyl-laced-heroin