Police Seize 36 Guns And A Stash Of Drugs From Broward County House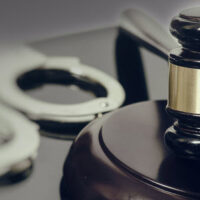 Few things in life are more enjoyable than sitting on the front porch of your house on a warm Florida night, smoking a joint as heat lightning flashes in the distance and friends stop by for a few puffs.  According to his neighbors in his Oakland Park neighborhood, Brett Valley is a "nice kid" who always had weed.  There was nothing to make him stand out from anyone else in the neighborhood, except that he had rather more friends than usual stopping by to partake of the green stuff, but there is nothing wrong with being an extrovert.  Upon executing a search warrant at the house, though, detectives found out that the many visitors had been coming to Valley's house for more than just good conversation and a little bit of weed, and now Valley is facing criminal charges.  If a search of your residence has upended your quiet, 420-friendly life, contact a Florida drug offense attorney.
Defendant Could Be Free Again for Just $7,500
On the evening of Wednesday, May 4, detectives executed a search warrant at Brett Valley's house in Oakland Park in Broward County.  The channel 6 NBC News website did not give any details about the investigation that led to the search warrant being issued, but once they entered the house, they found 36 firearms and a stash of drugs that included cannabis, MDMA, cocaine, and oxycodone.
Officers arrested Valley and booked him into the Broward County Jail, where his bond was set at $7,500.  He is facing charges for sale, manufacture, or delivery of cannabis and armed trafficking of oxycodone.
The investigation into Valley's case is ongoing, and news outlets are likely to publish more details about it in the future.  The only information that the channel 6 news site gave about the case is that Valley has allegedly been supplying drugs and weapons to gangs throughout Broward County.  The report did not say whether he owned the weapons legally.  It appears that Valley has been playing a relatively minor role in a large drug trafficking operation, but it is unclear how many other people have been arrested in connection with the operation.  The report also did not say how many years in prison Valley could face if convicted of the charges.  In cases like these, prosecutors are often willing to reduce the defendant's sentence if the defendant assists them in the investigation and helps them gather evidence to arrest or convict other defendants.  No matter how helpful a defendant's testimony or work as a confidential informant could be, all defendants have the right to plead not guilty and to take their cases to trial.
Contact FL Drug Defense Group About Criminal Charges Related to Trafficking in Oxycodone
A Central Florida criminal defense lawyer can help you if you are being charged with supplying oxycodone or other controlled substances as part of a drug trafficking operation.  Contact FL Drug Defense Group in Orlando, Florida to discuss your case.
Source:
nbcmiami.com/news/local/man-arrested-large-amount-of-guns-and-drugs-seized-in-broward-gang-investigation/2753293/