Florida Man Arrested For Transporting $344,000 Of Cathinone In Rented Vehicle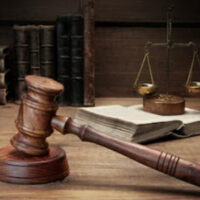 Cathinone, also known as beta-keto-amphetamine, is the active ingredient in khat, a plant that grows in East Africa and the Arabian Peninsula.  Men in Yemen, Ethiopia, Djibouti, and other countries in the region often chew khat during social occasions or in order to stay alert at work.  You have probably never encountered khat in Florida, and there are two reasons for this.  First, the cathinone in khat leaves degrades very quickly after the leaves are harvested; therefore, they are rarely exported, because their quality would be greatly diminished once they reach their destination.  Second, khat and cathinone are Schedule I controlled substances in the United States and are also illegal in most countries in Europe and Asia.  Cathinone is widespread in Florida in another form, however; it is one of the synthetic drugs sold in powders euphemistically known as "bath salts."  At a recent traffic stop, Florida Highway Patrol troopers confiscated more than $340,000 of cathinone powder.  A Florida drug sales and trafficking attorney can help you if you are facing charges for trafficking in cathinone or other synthetic drugs.
I-75 Traffic Stop Leads to Drug Trafficking Charges
On March 21, 2022, Florida Highway Patrol troopers on I-75 in Sumter County noticed that a Dodge Charger was speeding and following the car in front of it too closely and that its windows had an illegal tint.  The trooper decided to search the car after claiming that he noticed a smell of marijuana.  A search of the car yielded 34.7 grams of marijuana in packages, 7.58 pounds of cathinone powder, and $4,500 in cash.  They determined that the resale value of the marijuana was more than $600 and the resale value of the cathinone was approximately $344,000.
The troopers arrested Travis Thurston, 28, and charged him with the following crimes:
Trafficking in cathinone
Possession of marijuana under 20 grams
Possession of drug paraphernalia
Renting a vehicle for purposes of drug trafficking
When Renting a Car Is a Crime
Anyone who is at least 21 years of age can legally rent a car in Florida.  The "renting a car" charge that Thurston is facing sounds like it was tacked on just so a judge could read out as many criminal charges as possible.  Sometimes the criminal court system does this just to scare people.  Many defendants in drug cases face a laundry list of criminal charges.  It is often possible to get some of those charges dropped, with or without pleading guilty to other charges.  A criminal defense lawyer can help you with this process.
Contact FL Drug Defense Group About Criminal Charges for Trafficking in Bath Salts
Traffic stops for trivial violations can turn into criminal cases where a decades-long prison sentence is at stake.  A Central Florida criminal defense lawyer can help you if a traffic stop in a rental car led to you being charged with drug trafficking and a long list of other offenses.  Contact FL Drug Defense Group in Orlando, Florida to discuss your case.
Sources:
abcactionnews.com/news/local-news/florida-man-found-with-more-than-340k-worth-of-drugs-during-traffic-stop
wfla.com/news/hillsborough-county/fhp-uncovers-344k-in-drugs-during-minor-traffic-stop/