Polk County Officials Seize $53 Million Of Drugs And Contraband From International Drug Trafficking Operation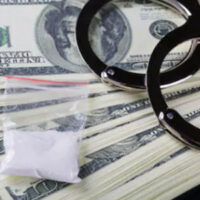 Whether you are charged with carrying a few MDMA pills in your backpack or receiving a shipment of fentanyl you bought on the dark web from another country for resale in Florida, your rights as a defendant in a criminal case are the same.  You have the right to consult an attorney and not to answer questions except when your attorney is present.  You have the right to a fair trial and the right not to be pressured into confessing or pleading guilty.  Although the Eighth Amendment to the Constitution forbids excessive bail, it does not specifically define it, and if your charges are for drug trafficking or a charge of similar severity, the court has the option to hold you without bail until your trial or to set bail at a level that is beyond the budget of the 99 percent.  No matter what kind of drug-related charges you are facing, you need a Central Florida drug crimes defense lawyer.
Man Serving Federal Prison Sentence in Georgia Orchestrates Transport of Methamphetamine to Polk County
Brian Stanton, also known as "Lil B," is currently serving a sentence for drug trafficking in the United States Federal Penitentiary, but it appears that he stayed in business even while behind bars.  Last month, Polk County Sheriff's deputies arrested two defendants allegedly connected to Stanton's drug trafficking operation, which is believed to have ties to the Juarez Mexican drug cartel.
Investigators first discovered the operation's connections to Polk County when a package containing 2,500 Xanax pills was shipped from Canada to Winter Haven.  Through a controlled delivery, Sheriff's deputies identified the recipient as Amber Cayson, 37.  A search of Cayson's home in early March yielded a pound of methamphetamine, 2.4 pounds of marijuana, and 24 pounds of THC edibles.
Later that month, law enforcement set up a sting operation, where an undercover detective agreed to receive 26 pounds of methamphetamine.  Jennifer Meers, 43, traveled from Georgia to deliver the drugs; at the time, she was on federal probation for a drug trafficking conviction.  The detective then agreed to travel to Georgia to buy 35 more pounds of meth; Stanton was the one who had arranged for Meers to supply the drugs.  Upon finding the drugs in a suitcase in Meers' truck, deputies arrested her, and she confessed that Stanton was involved in the operation.  Based on information she provided, they were able to confiscate approximately 1,500 pounds of meth from other dealers, as well as 20 firearms and five vehicles, one of which was stolen and the other four of which were bought with the proceeds of illegal drug sales.
Let Us Help You Today
If you are arrested for drug trafficking, assisting authorities in their investigation may be the best choice, but you should only do it under the guidance of a Florida drug offense lawyer.  Contact FL Drug Defense Group for help today.
Resource:
cbs17.com/news/national-news/50m-worth-of-meth-seized-in-multi-state-bust-in-operation-dirty-water-florida-sheriff-says/