The Rights Of Foreign Nationals In Drug Trafficking Cases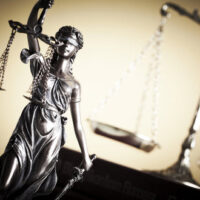 By now, the rights of defendants in criminal cases sound familiar to you.  You have the right to be presumed innocent until you plead guilty or are found guilty beyond a reasonable doubt at trial.  You have a right to a trial before unbiased jurors.  You have the right not to incriminate yourself; this includes remaining silent when being questioned by police, pleading the Fifth Amendment, and having a criminal defense lawyer speak on your behalf.  If you are found guilty or enter a guilty plea, you have the right not to get an excessive sentence (think Jean Valjean serving 20 years in prison for stealing a loaf of bread).  Did you know that these rights apply to everyone who is charged with a crime, regardless of citizenship or immigration status?  Whether you are a U.S. citizen, an international student, a tourist from abroad, or even an undocumented immigrant, the U.S. Constitution gives you the same rights as a defendant in a criminal case.  This is not to say that police, prosecutors, and judges go out of their way to treat everyone fairly.  If you are facing criminal charges for drug trafficking or conspiracy in Florida, but you are a citizen of another country, contact a Central Florida drug crimes defense lawyer.
Member of Dominican Republic Chamber of Deputies Arrested in Florida for Drug Trafficking
Miguel Andres Gutierrez Diaz is an elected member of the Chamber of Deputies in the Dominican Republic; the Chamber of Deputies is the lower house of the legislature, similar to the United States House of Representatives.  Meanwhile, he allegedly also had a second career in drug trafficking.  According to the U.S. Department of Justice, Gutierrez Diaz was allegedly involved in a drug trafficking operation that bought cocaine in Colombia and routed it through the Dominican Republic before selling it in the United States.  He was allegedly active in the operation from 2014 until 2017.  In an investigation that lasted several years, the U.S. Attorney's Office, the DEA, and the DNCD (the Dominican Republic equivalent of the DEA), gathered enough evidence connecting Gutierrez Diaz to the operation to arrest him.
On May 17, Gutierrez Diaz flew from the Dominican Republic to Florida.  When his flight landed at Miami International Airport, he was arrested as soon as he got out of the plane.  He is facing charges for conspiring to distribute cocaine, conspiring to import cocaine into the United States, and conspiring to possess cocaine with intent to distribute.  If convicted of all the charges, he could face a sentence of life in prison.
Let Us Help You Today
If you are convicted of drug trafficking, you could be sentenced to life in prison, no matter who you are.  The best way to avoid this fate is by hiring a Florida drug offense lawyer, especially one that exclusively represents defendants in drug cases.  Contact FL Drug Defense Group for help.
Resource:
justice.gov/usao-sdfl/pr/dominican-congressman-charged-international-cocaine-trafficking-arrested-miami-0