Proposed Recreational Cannabis Constitutional Amendment Gets Enough Signatures for Ballot Initiative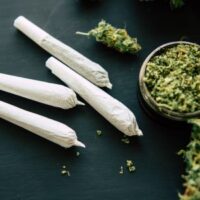 Compared to a decade ago, there are many more opportunities to smoke weed or eat cannabis edibles in Florida without fear of criminal penalties.  Medical cannabis once sounded like something that only made sense when you were high and waiting for the pizza delivery to arrive, but now numerous Floridians have medical cannabis cards and legally purchase cannabis pills, edibles, and smokable marijuana.  Florida law has also adopted the position that CBD is hemp, not weed, so CBD shops are abundant in the Sunshine State.  Several cities and counties have decriminalized recreational cannabis, so you can safely smoke a joint at a picnic table in any of Florida's biggest cities and most popular tourist destinations.  The fact remains that cannabis use is even more widespread than the law currently allows.  An increasing number of Floridians would like to drop the charade and formally decriminalize recreational cannabis use, and this spring, statewide decriminalization came one step closer to becoming a reality.  Meanwhile, it is still possible to get criminal charges for the illegal possession or sale of cannabis.  If you are facing charges for a cannabis-related offense, contact a Florida drug offenses attorney.
Floridians Love Weed, Even If Florida Lawmakers Don't
A ballot initiative to add an amendment to Florida's Constitution, decriminalizing cannabis possession by adults ages 21 and above, has gathered enough signatures to put it on the ballot in 2024.  This month, Smart & Safe Florida announced that the ballot measure has gotten more than 967,000 signatures, which is enough for it to appear on the 2024 ballot, whereupon voters could vote for or against it.  The proposed amendment would allow anyone who is at least 21 years old to possess up to three ounces of cannabis legally.  It would also allow medical marijuana treatment centers, which currently can only sell to registered patients who hold valid medical cannabis cards, to sell cannabis for recreational use, too.
The opportunity for voters to vote yes or no on the proposed Constitutional amendment will occur during the 2024 presidential election; on the same ballot, voters will have the opportunity to vote for a presidential candidate and candidates for certain seats in the Senate and House of Representatives, as well as in favor of or against the recreational cannabis Constitutional amendment.  It is not yet a done deal that the proposed amendment will appear on the ballot, though.  The Florida Supreme Court must first review and approve the proposed ballot measure, and Attorney General Ashley Moody will likely challenge it.  A similar ballot measure was proposed in 2022, but it did not make it all the way through the approval process.  Therefore, it did not appear on the ballot during the 2022 midterm election.
Contact FL Drug Defense Group About Cannabis Cases
A Central Florida criminal defense lawyer can help you if you are being accused of possessing or selling cannabis outside the contexts permitted by law.  Contact FL Drug Defense Group in Orlando, Florida to discuss your case.
Source:
politico.com/news/2023/06/01/pot-ballot-measure-clears-signature-requirement-00099674