Search Warrant at Indian River County House Leads to Two Arrests on Drug Charges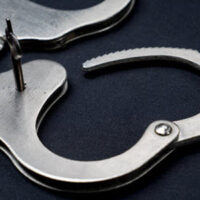 Robert King and Nicole Ladouceur live on 40th Avenue in Vero Beach.  If they lived somewhere else, several important details of the criminal case against them would be different.  In April 2023, the Indian River County Sheriff's Office and Vero Beach Police Department executed a search warrant at King and Ladouceur's house.  During the search, they found methamphetamine, fentanyl, ecstasy tablets, and suboxone; some of the drugs were in large quantities that the WPTV West Palm Beach news website described as "trafficking amounts."  The police also found drug paraphernalia and a firearm with the serial number removed.  Ladouceur was charged with drug possession with intent to deliver within a drug-free zone, and King was charged with drug trafficking, illegal possession of controlled substances, and illegal possession of a firearm.  If your drug case is worse just because you happen to live near a school, contact a Florida drug offenses attorney.
When Do Drug-Free Zones Make a Difference in Your Drug Case?
King and Ladouceur's residence is in a drug-free zone, because it is close to Rosewood Magnet School and the Vero Beach Little League baseball fields.  All states and the District of Columbia impose additional penalties when crimes related to the sale of drugs take place close to places frequented by children, but which places are included and how far from them the drug-free zone extends varies from one state to another.  Florida has some of the most draconian drug-free zone laws.  In Florida, a drug-free zone extends for a 1,000-foot radius around the designated place, and the designated places include not only schools but public parks, youth recreational facilities, and daycare centers.  They also include certain places where children do not make up a majority of the occupants, such as assisted living facilities, public housing facilities, and 24-hour convenience stores.  Therefore, in densely populated areas, you are in a drug-free zone no matter where you go.
Search Warrants and Drug Trafficking Cases
Drug-free zone laws do not apply in cases of simple possession.  Therefore, you are unlikely to receive enhanced charges for drug-free zones if you get arrested during a traffic stop or while walking near your home.  Most drug trafficking arrests result from searches of people's residences, and these only occur after an investigation that leads a law enforcement agency to request a search warrant from a judge.  If you get arrested for drug trafficking or drug possession with intent to deliver after a search of your house, your criminal defense lawyer may be able to argue that the police did not have the right to search your house.  You might also be able to argue that you were not involved in the drug activities in your house, even if other residents of your house were involved in them.
Contact FL Drug Defense Group Drug Trafficking Cases
A Central Florida criminal defense lawyer can help you if you are being accused of possession of drugs with intent to deliver within a drug-free zone.  Contact FL Drug Defense Group in Orlando, Florida to discuss your case.
Source:
wptv.com/news/treasure-coast/region-indian-river-county/couple-arrested-after-drugs-found-at-residence-near-school