Reality TV Star's Drug Possession Case Shows How Addiction Can Cause a Domino Effect of Legal Problems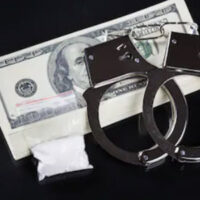 You have probably heard the horrifying stories of people being handed life sentences for nonviolent crimes, such as Leandro Andrade, the California man who got two 25-to-life sentences for stealing VHS tapes from K-Mart and Rose Ann Davidson, the Texas woman handed a life sentence after six DUIs, none of which caused an accident.  Andrade, Davidson, and many others in almost every state in the U.S. are victims of unnecessarily harsh laws.  Andrade's case in particular has attracted accusations that it violates the Eighth Amendment protection against cruel and unusual punishment.  (The Supreme Court ruled to uphold Andrade's sentence; it reasoned that, because Andrade can become eligible for parole, it is not cruel and unusual punishment.)  These excessive sentences are mostly the direct result of three strikes laws, which increase the punishments for almost every crime if the defendant has had prior convictions.  The series of convictions for nonviolent crimes like theft and drug possession usually all stem from the same thing: addiction.  In Florida, pretrial diversion programs are one of the ways to avoid the devastation of harsh punishments for crimes which are actually symptoms of addiction rather than malicious acts.  A Central Florida drug crimes defense lawyer will be your strongest ally in the fight against unfairly heavy-handed punishments for drug-related offenses.
Reality TV Fisherman Arrested for Heroin Possession in Tampa
In 2016, Jerod Sechrist became familiar to television audiences when he was featured on the reality TV show Deadliest Catch, which shows the adventures and perils experienced by crab fishermen off the coast of Alaska.  After his time on the show, Sechrist struggled with addiction to opioids.  His story will be familiar to many people who have struggled with opioid addiction, the need for increasing doses of drugs, and for increasing amounts of money to get the drugs, even as the drugs to which he was accustomed became scarce.  Like so many former cast members of reality TV shows, the clickbait news industry has publicized his misadventures.  In late 2019 and early 2020, Sechrist was arrested several times; most of the arrests were for theft, but one was for possession of heroin.
The drug charges came about when police in Tampa arrested Sechrist on an open warrant stemming from a reckless driving incident.  When they brought him to the police station, they discovered that he had a small plastic bag in his pocket, containing a white powder that police believed was a controlled substance.  A field test showed that the powder was heroin.  Sechrist, 33, was charged with felony possession of heroin and misdemeanor possession of drug paraphernalia.  News outlets did not report on the outcome of the case, but Sechrist was arrested several months later for stealing merchandise from an IKEA store.
Contact Us Today for Help
A Florida drug offense lawyer can help you stand up for yourself in the face of a criminal justice system that heaps punishments on people suffering from addiction.  Contact FL Drug Defense Group to discuss your case.
Resources:
dailymail.co.uk/tvshowbiz/article-8210919/Deadliest-Catch-star-Jerod-Sechrist-arrested-time-six-months.html
tmz.com/2019/10/15/deadliest-catch-star-jerod-sechrist-arrested-drugs-heroin/
https://www.fldrugdefensegroup.com/drug-paraphernalia-laws-in-florida-can-you-go-to-jail-just-because-you-own-spoons/