Three Orange County Men Receive Prison Sentences For Fentanyl Trafficking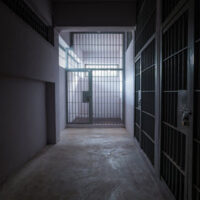 Fentanyl is the deadliest drug; a tiny crumb of the stuff, barely visible to the naked eyes, can kill.  Drug trafficking is the scariest drug offense charge; in some circumstances, a conviction for drug trafficking can result in a life sentence in prison.  Therefore, even though the sentences resulting from a case where three men sold over a kilogram of fentanyl were certainly not merely a slap on the wrist, they could have been a lot worse.  What kind of sentence a defendant receives depends on several other factors in addition to the offense of which the defendant was convicted.  Even in the case of charges that carry a mandatory minimum sentence, and even if you plead guilty, your criminal defense lawyer can help ensure that you do not get more than the statutory minimum.  If you are facing charges for trafficking in fentanyl or another controlled substance, contact a Florida drug offenses attorney.
The Same Sentence for a Guilty Plea as for a Conviction at Trial?
In January 2023, the Department of Justice reported that three men from Orange County Florida had received prison sentences for their respective roles in a fentanyl trafficking operation.  On the night of their arrest, on a date not specified in reports by the Department of Justice or other sources, Juan Carlos Garcia and Alejandro Acevedo Luna, who are both residents of Apopka, planned to drive to a gas station to sell more than a kilogram of fentanyl to an unspecified buyer for $33,000.  Acevedo Luna brought the drugs to Garcia's vehicle, and Garcia drove.  Police conducted a traffic stop on the vehicle, and during the ensuing search, they found not only the drugs but also Garcia's firearm.
By the end of that day, police had begun to suspect that Acevedo Luna and Garcia had bought the drugs from Luis Omar Rosa Cotto of Orlando.  An undercover DEA agent contacted Rosa Cotto and arranged to buy half a kilogram of fentanyl from him.  Rosa Cotto was arrested after bringing the drugs to the arranged meetup point.
In July 2022, Rosa Cotto and Acevedo Luna pleaded guilty to fentanyl trafficking.  Rosa Cotto received a sentence of 10 years, and Acevedo Luna got 15 years, despite that Rosa Cotto had possessed a greater quantity of fentanyl than Acevedo Luna.  Garcia was convicted at trial in October 2022.  He also received a sentence of 10 years in prison.
The DOJ press release did not give any other details about the case that might indicate why Acevedo Luna got a longer sentence than his co-defendants, especially considering that defendants who plead guilty tend to receive shorter sentences than those convicted at trial.  Prior criminal convictions may have played a role.
Contact FL Drug Defense Group About Drug Trafficking Cases
A Central Florida criminal defense lawyer can help you if you are being charged with trafficking in fentanyl or its analogues or another controlled substance.  Contact FL Drug Defense Group in Orlando, Florida to discuss your case.
Source:
justice.gov/usao-mdfl/pr/three-fentanyl-traffickers-sentenced-federal-prison