Two Defendants Face Drug Trafficking Charges After Police Search House In North Port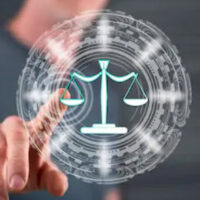 What are the most common ways that people get caught selling drugs?  Some drug busts ensue after someone sells drugs to an undercover officer and then gets arrested and, as part of a plea deal, provides information about other people involved in the drug trafficking operation.  In other cases, people pose with drugs and drug paraphernalia on social media, where they also boast about the opulent lifestyle they can afford thanks to the proceeds of their drug sales.  More often, though, the probable cause that police need to search a vehicle or obtain a search warrant for a residence is something much more mundane.  For example, a police officer might see drug paraphernalia in a car, decide to search it, and find more than a pound of illegal drugs in the trunk.  Law enforcement might be able to obtain a search warrant for a house by persuading a judge that the house gets an odd mix of visitors at random times during the day and night.  Police must go through a legal process to obtain a search warrant, but defendants arrested in the resulting search still have the right to tell their side of the story about why the items recovered in the search do not prove the defendants' guilt or why the search was a violation of the defendants' rights.  If you are facing drug charges after a search of your residence, contact a Florida drug offenses attorney.
North Port Drug Bust Leads to Charges for Drug Trafficking and Manufacture
John Porter and Kaila Weiland live in a house on Bullard Street in North Port in Sarasota County.  News sources did not indicate what made law enforcement decide that they had probable cause to search the residence, but officers of the North Port Police Department executed a search warrant at the residence in the early hours of January 9.  They found three pounds of methamphetamine, 62 grams of fentanyl powder, and prescription pills, although news sources did not specify what kind of pills or how many.
Porter, 37, and Weiland, 29, were both arrested and charged with drug possession, drug trafficking, possession of drug equipment, and manufacture of controlled substances that could result in death.  Additionally, Weiland is facing charges for resisting arrest and for violating probation.
If Weiland and Porter are convicted, they could face long prison sentences.  Search warrants that lead to drug trafficking charges often include compelling evidence since they are the result of a long investigation.  The defendants may still be able to advance defenses that could result in acquittal or in the state dropping the charges against them.  They may also be able to get their charges reduced by pleading guilty and assisting in other ongoing investigations.
Contact FL Drug Defense Group About Drug Trafficking Cases
A Central Florida criminal defense lawyer can help you if you are being charged with trafficking in methamphetamine after police found what they say is a meth lab in your house.  Contact FL Drug Defense Group in Orlando, Florida to discuss your case.
Source:
wfla.com/news/2-charged-after-large-amounts-of-the-most-dangerous-drugs-found-inside-florida-home/