Two Florida Police Officers Sentenced To Prison After Pleading Guilty To Transporting Cocaine Across Miami-Dade County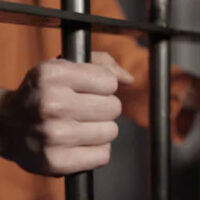 Floridians can agree that the characters played by Will Smith and Martin Lawrence in the Bad Boys movie franchise are the coolest buddy cops ever to grace the silver screen; this is obvious even to people who are too young to feel nostalgia for the 1980s.  The Bad Boys cops were probably not the main reason that Roderick Flowers and Keith Edwards decided to go into law enforcement; Edwards is a military veteran, and Flowers' father and sister are police officers.  It is undeniable, though, that Flowers and Edwards admired the cinematic "Bad Boys;" they dressed as them for Halloween, and Flowers used the Instagram screen name Mike Lowrey, which is the name of Smith's Bad Boys character.  After engaging in actions that are cool in action movies but completely illegally, Flowers and Edwards are currently serving prison sentences.  If you are facing criminal charges for drug-related activity in the context of your work, contact a Central Florida drug crimes defense lawyer.
The Rise and Fall of the Real Life "Bad Boys"
The trouble started when Flowers and Edwards agreed to transport two kilograms of cocaine from one end of Miami-Dade County together, from Homestead to Aventura.  It turned out to be a drug sting operation that worked too well.  Following instructions from the DEA, a confidential informant contacted Manuel Carlos Hernandez, a South Florida man whom police long suspected of money laundering.  The informant claimed to have ties to a Mexican drug cartel and asked if Hernandez could help him transport several bricks of cocaine, which he referred to as "white girls," across Miami-Dade County without getting caught.  Hernandez boasted of his money-laundering prowess, pointing to the legal businesses where he could hide the proceeds, and the fact that he had police officers working for him.
Those police officers were Flowers and Edwards, and when they delivered the "white girls" safely to Aventura, each cop received $5,000.  They soon found out, though, that the "white girls" were decoys that contained no real cocaine, and Flowers, 31, and Edwards, 29, were in serious legal trouble.  Both defendants apologized for their actions and pleaded guilty to conspiracy to transport cocaine.  In September 2021, they each received a sentence of 15 months in federal prison, followed by two years of house arrest and then five years of probation.  They are also forbidden to seek future employment in law enforcement.  The reason their sentences were not harsher were the relatively small amounts of money and drugs involved and the defendants' cooperativeness during the legal proceedings.
Contact an Attorney for Help
There are other ways to get a light sentence in a conspiracy case besides testifying against your lifelong friends or family members.  A Florida drug crime defense lawyer can help you if you are facing criminal charges for conspiracy to transport illegal drugs.  Contact FL Drug Defense Group for support with your case.
Resource:
yahoo.com/news/drug-sting-sends-two-miami-143235543.html