Much Ado About 13 Grams Of Weed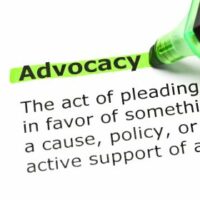 Florida's cannabis laws vary from one jurisdiction to another; while marijuana possession remains illegal at the state level, except for licensed medical cannabis patients, possession of small quantities of cannabis has been decriminalized in some counties and cities.  In some parts of Florida, the penalties for possessing 13 grams of weed amount simply to paying a citation for an amount of money that you could have used to buy another 13 grams of weed.  In other parts of Florida, you can get charged with a criminal misdemeanor, although if it is your first offense, you could be eligible for a drug court pretrial diversion program.  If someone leads police on a high-speed chase like the defendant in this week's case, they usually have more to fear than just getting convicted of marijuana possession.  If weed possession is just one of the legal problems you are currently facing, contact a Central Florida drug crimes defense lawyer.
Monroe Sheriff's Deputies Find Cannabis in Stolen Vehicle After High-Speed Chase
Marijuana possession is illegal in Key Largo, but drive a short distance in either direction, and you will find a place where it has been decriminalized, whether you drive north to Miami-Dade County or south to Key West.  Despite this, cannabis was not the reason that a Monroe County Sheriff's deputy signaled for Gavin Richard Hill of Minnesota to pull over near mile marker 97.5 in Key Largo on the evening of September 6.  Hill was not wearing a seatbelt, and the car he was driving had an expired temporary tag.
Hill pulled over, but as the deputy got out of the car, he sped away and then turned onto a side road.  The deputy contacted other deputies, who set spikes on the road in Hill's path, and these punctured the front tires of his cars.  He kept going until his car could go no farther and then fled on foot into a forested area, where he eventually surrendered.  A search of his vehicle yielded 13.2 grams of cannabis, as well as 18 rounds of ammunition and two cell phones, one of which was posting to Instagram live.
An investigation revealed that the car did not belong to Hill.  When the deputies contacted the vehicle owner, he said that he had rented the car to Hill, but Hill had kept it longer than planned.  The vehicle owner had contacted police about the matter, but they told him that he should pursue it in civil court.  Hill, 22, has previously been charged with similar offenses in his home state of Minnesota.  After his arrest, he was taken to the Monroe County jail, where his bond was set at $300,000.
Contact an Attorney for Help
A Florida drug crime defense lawyer can help you if you are facing criminal charges for drug possession, in addition to other criminal charges.  Contact FL Drug Defense Group for help.
Resource:
miamiherald.com/news/local/community/florida-keys/article254062133.html