Two Men Arrested in Haines City for Keeping Large Quantity of Drugs in House with Child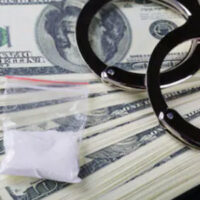 It will be a while before criminal cases related to drugs go back to the way they were before the COVID-19 pandemic.  Pretrial diversion programs that gave people arrested on drug charges a chance to get sober without a drug conviction following them around are a boon to Floridians, but it will be some time before the courts resume their normal operations.  These days, you are much less likely to get charged with drug possession, if for no other reason than that you are less likely to be out in public, with or without drugs.  The drug cases that do get prosecuted even in the midst of the COVID-19 pandemic are the most serious ones, such as drug trafficking or using drugs in the presence of children.  If you are facing drug charges from before or after the social distancing orders went into effect, contact a Florida drug crimes defense lawyer.
The Haines City Drug Bust
On a Monday afternoon in January 2020, Haines City Police conducted a drug bust, based on a search warrant, at a house located about 400 feet away from the Haines City Headstart preschool.  At the time of the drug bust, two men and an elementary school-aged child were at the house.  Daryn Wiggins, the child's father, fled from the house when the police entered, but the police apprehended him.  They also arrested Anthony Steward.  They then brought the child to the child's mother's house.
The drug bust turned up the following drugs:
Marijuana (975 grams)
Ecstasy (14.2 grams)
Xanax (3.4 grams)
They also recovered the following items, which suggest that a drug trafficking operation was going on at the house:
A digital scale
A heat sealer
Small plastic zip-top bags
Numerous cell phones
Two handguns
Ammunition
More than $4,600 in cash
Wiggins and Steward were charged with armed trafficking in drugs, possession of a structure for drug trafficking, and intent to sell drugs within 1,000 feet of a school.  Wiggins faces additional charges for child neglect because he was the one who brought the child to a house where a drug trafficking operation was allegedly taking place and also because he fled and left the child unattended when the police arrived at the house.  He also faces charges for resisting an officer without violence.  His charges for possession of a firearm by a convicted felon stem from a previous conviction because of which he lost the right to possess firearms legally.  Both defendants were being held at the Polk County Jail.
Let Us Help You Today
What kind of consequences you get for drug charges depend on many details, including whether you have previous convictions and whether children were present.  A Florida drug offense lawyer can help you reduce the charges in a plea deal or, at trial, point out ways that the prosecution is trying, unfairly, to present you in the worst light.  Contact FL Drug Defense Group to discuss your case.
Resource:
newschief.com/news/20200114/police-2-polk-men-ran-drug-operation-in-front-of-child
https://www.fldrugdefensegroup.com/how-will-the-covid-19-pandemic-affect-fentanyl-arrests-and-overdoses-in-florida/