Brooksville Man Charged with Possession of Two Pounds of Fentanyl Could Face Life in Prison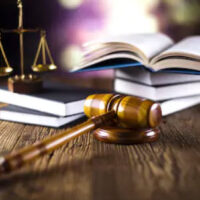 When you hear your drug charges read to you, the first thing that goes through your mind is fear.  What will happen to your family if you go to prison?  How will you rebuild your relationship with them?  How will you support them financially if prospective employers don't give you a chance because of your criminal record?  Then, once you start searching online or remember people you know who have had drug cases, you find some reassurance.  Maybe you can do pretrial diversion.  Maybe, with the right plea deal, you can just get probation.  Maybe there is reasonable doubt and you can fight the charges.  While recent reforms have reduced the chances that a single incident of drug use or possession will land you in federal prison for years, don't assume that drug charges are no big deal.  Depending on the details, you could face years of incarceration if convicted.  Hiring a Florida drug crimes defense attorney is a must if you are facing felony drug charges.
Enough Fentanyl to Kill Every Man, Woman, and Child in Tampa and Clearwater
When deputies from the Hernando County Sheriff's Office searched David Gayle's house in Brooksville, they found an enormous quantity of drugs.  In addition to modest amounts of cocaine, methamphetamine, marijuana, and oxycodone, they found two pounds of fentanyl, one of the world's most potent opioids.  In recent years, fentanyl has caused more drug overdoses than any other drug, largely because dealers add small amounts of inexpensive fentanyl to more expensive drugs to make them more potent, and thus more profitable.  The amount of fentanyl found in Gayle's house is enough to kill 500,000 people, approximately equal to the combined populations of Tampa and Clearwater.
In fact, the fentanyl in Gayle's house has not killed anyone, but the enormous amount indicates that he planned to sell it, and the presence of other drugs suggests that he could have mixed it with other drugs, so that buyers would not know that they were getting potentially lethal doses of fentanyl.  The fact that he was also charged with two counts of selling heroin near a church could strengthen the prosecution's case that, if Gayle had not been caught, his stash of fentanyl could have led to many overdose deaths.
As of April 29, Gayle, 43, was being held in the Hernando County Jail.  His bond had been set for $215,000.  If convicted, he could face life in prison because of the huge quantity of drugs found in his house and because of his previous drug convictions.
Let Us Help You Today
David Gayle's case highlights the fact that life in prison is a possibility after a drug conviction or a series of drug convictions.  Just because you don't have two pounds of fentanyl doesn't mean you don't need a lawyer for your drug possession case.  Contact the Florida drug offense lawyers at FL Drug Defense Group to discuss your case.
Resource:
yahoo.com/news/florida-man-arrested-enough-fentanyl-141317935.html
https://www.fldrugdefensegroup.com/two-men-arrested-in-haines-city-for-keeping-large-quantity-of-drugs-in-house-with-child/