Can You Get Convicted Four Times and Acquitted a Fifth?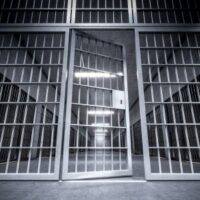 Whenever you face criminal charges, you are presumed innocent until proven guilty.  The right to a fair trial with an unbiased jury means that, if you have previous criminal convictions, the attorneys for the prosecution cannot mention these during your trial, lest it influence the jurors' decision about the present case.  The only way in which previous criminal convictions affect your case is in sentencing.  If you plead guilty or if a jury finds you guilty at trial, the judge will consider your previous criminal record, if any, in determining a sentence.  For most criminal convictions, the penalties for a first offense tend to be lighter than those for a subsequent offense.  If you are facing criminal charges for drugs for the first time, you may be able to get the charges dropped upon completion of a pretrial diversion program, also known as drug court.  Even if you have one or more convictions in your case, you can get a better outcome by hiring a Florida drug offenses attorney.
Sebring Traffic Stop Leads to New Drug Charges for Man With Previous Convictions
Last July, Highland County Sheriff's deputies conducted a traffic stop and pulled over Frederick Taber Reed, Jr. as he was driving on U.S. 27.  The original purpose of the traffic stop was a minor traffic violation, for which the deputies did not issue a citation.  News reports did not state clearly why a deputy called for a K-9 search of the car, but the K-9 detected narcotics, which turned out to be 22 grams of methamphetamine, some of which was inside syringes, 94 grams of cannabis, and drug paraphernalia including a scale and small plastic baggies.  In the trunk of the car, the deputies found a loaded firearm.
Reed, 37, was booked into the Highland County jail.  Because of the drugs and paraphernalia found in his car, he is facing charges for possession of cannabis with intent to sell, possession of methamphetamine with intent to sell, and distribution of drug paraphernalia.  Because Reed also has four prior criminal convictions, at least one of which is for a felony, he is also facing charges for possession of a firearm by a convicted felon.
Most defendants in criminal cases plead guilty and try to reduce their sentences by seeking plea deals, but all defendants have the right to plead not guilty and go to trial.  Defenses that might apply in Reed's case are that forensic testing falsely identified the substances in his car as illegal drugs and that the deputies searched his car in violation of his rights.  Police K-9s cannot be biased toward or against the people whose property they sniff, but they do take their cues about where to sniff from human officers, who can be biased.
Contact FL Drug Defense Group About Repeat Offense Drug Cases
A Central Florida criminal defense lawyer can help you if this is not your first time facing criminal charges for drug offenses.  Contact FL Drug Defense Group in Orlando, Florida to discuss your case.
Source:
wfla.com/news/highlands-county/sebring-felon-found-with-drugs-weapon-during-traffic-stop-deputies-say/