Famous Florida Cases Involving Nitrous Oxide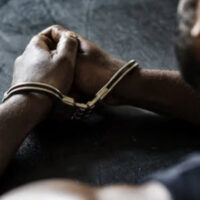 One of the products that has enjoyed a surge in popularity during the pandemic is canisters of whipped cream, and not just because so many people have been cultivating their baking skills all year and now plan to show off their dessert masterpieces at outdoor social gatherings and top said masterpieces with whipped cream.  Whipped cream spray canisters also contain cartridges of nitrous oxide, and these help propel the whipped topping out of the canister at the perfect fluffy texture.  Because whipped cream is so inexpensive and perfectly legal to buy, many Floridians have turned to these cartridges to stave off pandemic boredom.  Nitrous oxide, the gas in the cartridges, is sometimes used as an anesthetic and pain reliever during dentistry procedures, but it is illegal to inhale it outside of a medical setting.  If you are facing criminal charges related to nitrous oxide, contact a Central Florida drug crimes defense lawyer.
Whippits and Small Children Don't Mix
In 2011, police on Big Pine Key pulled over a car that was driving erratically after receiving a tip that the driver had been inhaling nitrous oxide behind the wheel.  They found that the driver, Jamie Bernard, 28, had three cans of whipped cream in his possession and was under the influence of nitrous oxide.  Also in the car were Bernard's girlfriend Francesca Fleming and two children that Fleming was babysitting.  Bernard and Fleming were charged with child endangerment as well as drug charges.  Bernard and Fleming both admitted to their drug use when questioned by deputies, and the children were returned to their parents' care.
Epic Road Trip Ends in Flagler Beach Publix
By the time they got to Flagler Beach, Florida, David Collins and Gretchen Wentworth were wanted on drug charges in Michigan.  The couple drew attention to themselves one evening in 2014, when they bought several canisters of whipped topping.  Instead of leaving the store after completing their purchase, they remained in the store aisles, where they inhaled nitrous oxide from the canisters they had just bought and proceeded to harass other store customers.  They received second degree misdemeanor charges for unauthorized use of nitrous oxide.
Man Gets Manslaughter Charges After Driving Under the Influence of Nitrous Oxide
In 2018, Joseph Franco drove under the influence of nitrous oxide and veered off the road on Miami Beach, hitting a family that was walking on the sidewalk.  The father, Amir Pelleg, died of his injuries, but his wife and two young daughters survived.  Police found a backpack full of nitrous oxide cartridges in Franco's possession, and Franco admitted to buying them online.  He was eventually charged with manslaughter and DUI.  Franco pleaded guilty to his charges, expressing remorse for causing the fatal accident.  He is currently serving a prison sentence.
Let Us Help You Today
A Florida drug offense lawyer can help you if you are facing criminal charges for illegal consumption or sale of nitrous oxide.  Contact FL Drug Defense Group for help today.
Resources:
nbcmiami.com/news/local/manslaughter-dui-charges-filed-in-2018-sunny-isles-beach-crash-that-killed-father-injured-family/131591/
flaglerlive.com/64829/cool-whip-inhalants/
nbcmiami.com/news/local/driver-doing-whippits-charged-with-child-neglect/1875311/