Florida Cops Pull Over Pickup Truck Full Of Lobsters And Weed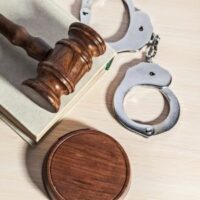 The rules about recreational lobster fishing in Florida include a "daily bag limit," which means that each person is allowed to catch up to six lobsters, as long as each lobster's body shell is at least three inches long.  While recreational cannabis use is still illegal on the state level, some cities and counties have decriminalized possession of small quantities of cannabis; think of it as a daily bag limit for weed.  For example, if you are caught possessing up to 20 grams of cannabis Volusia County, Osceola County, or the cities of Tampa or Orlando, the police will issue you a civil citation instead of arresting you; the amount of the fines varies from one location to another, as does the number of times you can be cited for cannabis possession before you get criminal charges.  If you exceeded your daily bag limit for weed or got caught looking for hazy, green love in all the wrong places, contact a Central Florida drug crimes defense lawyer.
Key West has a local ordinance allowing for civil citations for possession of small quantities of cannabis, but the rest of Monroe County, which includes all of the Florida Keys, does not.  Just before midnight on August 19, Monroe County Sheriff's Office deputies conducted a traffic stop in Islamorada.  They pulled over a Ford F-150 pickup truck after verifying that the truck was not registered.  The truck had a license plate, but a search of records showed that the DMV had not issued the tag for that vehicle.
Lazaro Martinez, 27, was in the driver's seat of the truck, and Edward Mora, 27, was in the passenger seat; both men are residents of Miami.  The deputy noticed a marijuana smell in the truck and asked to search the vehicle.  Martinez and Mora each handed the deputy a mason jar of marijuana.  During the search, deputies found additional baggies of marijuana, plus THC oil, vape pens, Alprazolam tablets, and $3,590 in cash.  In the bed of the truck were 37 lobsters, 23 of which were undersized and only six of which were still alive.  Martinez admitted that the lobsters were his.
Mora was charged with possession of marijuana, THC oil, and drug paraphernalia.  Martinez received the above charges, in addition to driving an unregistered vehicle and possession of Alprazolam without a prescription and driving an unregistered vehicle.  (Alprazolam, also known as Xanax, is a tranquilizer used to treat anxiety.)  He also received a citation for possession of 31 lobsters over the daily bag limit and 23 undersized lobsters.
Contact Us Today for Professional Help
Local ordinances are better than nothing, but Florida is a long way from making cannabis completely legal.  A Florida drug offense lawyer can help you if you are facing criminal charges for possessing cannabis products that would be legal in other states.  Contact FL Drug Defense Group for help today.
Resource:
sports.yahoo.com/florida-traffic-stop-uncovers-poached-152004660.html