Police Arrest Man After Finding Three Pounds Of Cannabis Products In Yulee House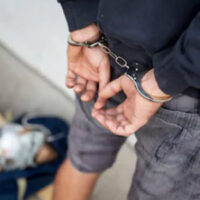 How much trouble you will get in for possessing a small bag of weed depends on what part of Florida you are in.  In several counties and cities, most of them centered on the metropolitan areas of Orlando and Miami, possession of a small quantity of cannabis is a civil infraction, and you will just have to pay a fine, much as you would for a minor traffic violation.  Most of Florida still thinks of cannabis in terms of "cannabis is a drug, and drugs are bad," so you can get misdemeanor charges even for possessing a single pot leaf.  Throughout the sunshine state, though, big stashes of weed mean big trouble with the law.  If you are facing criminal charges for possession of cannabis with intent to sell, contact a Florida drug offense lawyer.
Nassau County Drug Bust Yields Big Stashes of Cannabis and Cash
On August 3, narcotics detectives at the Nassau County Sheriff's Office conducted a drug bust at the Yulee home of Derek James Stolte.  According to the Action News Jax website, the deputies arrested Stolte, 24, before searching his house, but the news site did not give any details about the circumstances leading to the arrest.  During the search, the detectives found multiple cannabis products, items of drug paraphernalia, and other items that could count as evidence that Stolte had been selling cannabis or planned to begin selling it.  The search yielded the following items:
9 pounds of marijuana in large bags
19 grams of THC cartridges in boxes
Zip top bags, each containing marijuana and a roll of banknotes secured with a rubber band
A wallet marked "dime bags," which contained Stolte's driver's license and several hundred dollars in cash
Cannabis grinders
Pipes for smoking
Scales
More than a pound of a green substance, which deputies believe is THC butter, in a jar in the freezer
An unidentified white substance in a jar
A book entitled Bong Appetit: Mastering the Art of Cooking With Weed
7 grams of THC berries
One gram of THC oil
$65,431 in cash
The deputies took Stolte to the Nassau County Jail.  He is facing five felony counts of possession of a controlled substance with intent to sell and one count of "a place where controlled substances are kept, sold, or used, declared a public nuisance."  It is unclear whether bail has been set for Stolte or whether he has entered a plea.  The news reports also did not say whether anyone else lives at his residence; if they do, they could also face criminal charges, but Stolte could also advance a defense that the confiscated items belong to the other residents and not to him.
Let Us Help You Today
A criminal defense lawyer can help you if you are facing criminal charges for possessing cannabis with intent to sell or with manufacturing cannabis products for sale.  Contact FL Drug Defense Group for help.
Resource:
actionnewsjax.com/news/local/nassau-county/ncso-detectives-seize-pounds-marijuana-over-65000-yulee-home-24-year-old-arrested/L25VX2E45FFMLMD7CPST34L3WE/