Florida Study Reveals That Reddit Gossip Predicts Drug Overdose Clusters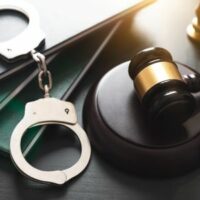 Lies spread quickly on the Internet, but so does the truth.  In the 80s, you could get worked up into a panic about drugs if you saw an episode of 60 Minutes or heard a scary lecture in school or youth group, but you always went away with more questions than answers.  In the age of Google and social media, not only is it possible for drug-related moral panics to go viral, but it is also possible to follow links and go down numerous rabbit holes of information until you are sure that the truth is more complicated than the Facebook message your mother-in-law shared is making it sound.  It is also possible to find drugs online, although usually on corners of the dark web that most people don't know about.  In some drug crimes cases, evidence of the defendant takes the form of messages the defendant exchanged on the dark web or posted on social media.  Online communications are often part of investigations in drug crimes, and they can also be part of your defense.  To find out more, contact a Florida drug offense attorney.
Anything That Anyone Says Online Can Be Used Against You
A large percentage of street level drug sales involve pills and powders, the composition of which is unknown to the buyers and sellers.  If the pill you took looked like oxycodone but its effects don't feel like oxycodone, look no farther than drug-themed discussions on Reddit, where participants obscure their identities with pseudonyms and frankly discuss research chemicals and all manner of controlled and yet-to-be-controlled substances.
A recent study by researchers at Florida Atlantic University identified clusters of overdoses where victims tested positive for certain novel psychoactive substances (NPS), also known as designer drugs or research chemicals.  Of the eight NPS included in the study, seven had been the subject of discussions on Reddit before the overdose clusters began.  This was true among various categories of drugs, including synthetic opioids and synthetic cathinones.
What this means for defendants in drug cases is that investigators follow online discussions closely.  Even if you don't know exactly what kind of drugs you are buying or selling, those drugs are already under investigation.  Florida courts have previously decided many cases where the defendant's online activity was an important factor in the charges and the verdict, from Oxymonster to Muhammad_a_lean to the Bad Boys cops.  The new study shows that online discussions in which you did not even participate could yield relevant evidence.  If you are facing drug charges, your lawyer can help you argue for or against certain pieces of evidence, including but not limited to online communications, being admissible in court.
Contact FL Drug Defense Group About Criminal Charges for Possession of Novel Psychoactive Substances
A Central Florida criminal defense lawyer can help you if you are facing drug charges based on the evidence of online communications.  Contact FL Drug Defense Group in Orlando, Florida to discuss your case.
Source:
fau.edu/newsdesk/articles/reddit-nps-study.php