Fort Pierce Man Arrested for Distributing Drug Mixture Including Fentanyl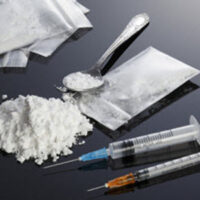 Fentanyl causes more overdose deaths than any other opioid, largely because people do not realize that they are taking it.  It is much stronger than heroin, but much less expensive.  Because of its potency and low cost, drug dealers often mix it with other drugs, such that people who intend to take a less powerful opioid, or even people who thought that they were taking something other than opioids, end up taking incapacitating, or even lethal, doses of fentanyl.  The penalties for actual or intended distribution of drugs are harsher than for simple possession, and if the drugs you supply someone lead to an overdose, even if that was not your intention, the punishments can be even tougher.  If your legal troubles began when someone you know overdosed, you definitely need the help of a Central Florida drug crimes defense lawyer.
Three Near-Fatal Overdoses Lead to Arrest of Defendant
Now that naloxone, a drug that quickly reverses the effects of opioids, has become available, the survival rate for opioid overdoses has increased greatly.  When first responders are called to assist an overdose victim, an investigation begins into where the victim got the drugs.  Three overdoses that occurred in St. Lucie County in the early months of 2020 were traced to the same batch of drugs, a mixture that contained fentanyl, although the victims had not known that that was what they were taking.  All three overdose victims survived.
Eventually, investigators traced the drugs to Anthony Millines of Fort Pierce.  After obtaining a search warrant, detectives searched Millines' house on Sanibel Drive in June 2020.  When they entered, Millines appeared to be packaging a drug mixture in individual units for sale.  The detectives found the following items in Millines' house:
542 grams of a drug mixture believed to contain fentanyl
13 grams of powder cocaine
An unspecified amount of crack cocaine
Six grams of methylenedioxypyrovalerone, (MDPV), a synthetic stimulant known as molly
Hundreds of items of various types of drug paraphernalia
The detectives also found numerous pairs of disposable gloves at the residence.  They allege that the gloves were so that Millines could wear them to prevent accidental exposure to fentanyl and other dangerous substances.  It is possible though, that he, like so many people, bought a large supply of disposable gloves to wear in public in order to prevent exposure to COVID-19.  Millines was arrested and taken to the St. Lucie County jail.  He is facing charges for sale of fentanyl, trafficking in fentanyl, possession with intent to sell cocaine and MDPV, and possession of drug paraphernalia.  If convicted of all the charges, he could face many years in prison.        It remains to be seen whether he will be offered a plea deal or whether he and his lawyers will be able to establish reasonable doubt about the substances confiscated from his house or what he intended to do with them.
Let Us Help You Today
A drug crimes defense lawyer can help you if you have been accused of supplying the drugs that caused someone to overdose.  Contact the Florida drug offense attorneys at FL Drug Defense Group to discuss your case.
Resource:
wptv.com/news/region-st-lucie-county/port-st-lucie/drug-overdoses-investigation-leads-to-arrest-seizure-of-fentanyl-in-st-lucie-county
https://www.fldrugdefensegroup.com/drug-paraphernalia-laws-in-florida-can-you-go-to-jail-just-because-you-own-spoons/