Man Gets 17-Year Prison Sentence After Receiving Shipment of Ecstasy Pills from the Netherlands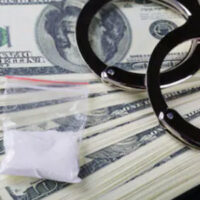 The Fifth Amendment to the United States Constitution gives defendants in criminal cases the right not to make statements that would incriminate them.  The "right to remain silent" clause in the Miranda warnings read to defendants upon their arrest refers to this right.  The purpose of giving defendants the right to remain silent is to protect them from being coerced into confessing and from having ambiguous statements that could be interpreted as confessions used against them at trial.  In practice, this means that you do not have to answer any questions from police or investigators after your arrest.  For this reason, a man recently convicted of attempted drug trafficking after two packages of drugs were shipped to his home in Florida is appealing his conviction and alleging that the prosecution violated his Fifth Amendment rights. His case is just one example of why you should contact a Central Florida drug crimes defense lawyer as soon as possible after your drug-related arrest.
Were the Defendant's Confessions Admissible in Court?
Eric Roper had two drug-related convictions in Florida before his federal case began, one for growing marijuana and the other for selling oxycodone.  Prosecutors say that, in April 2019, Roper ordered more than 1,000 pills containing MDMA (a synthetic drug popularly known as "ecstasy") online.  When the shipment entered the United States from the Netherlands, U.S. Customs and Border Patrol intercepted it.  Federal agents arranged a controlled delivery.  They removed the drugs from the two packages addressed to Roper, replacing them not only with placebo pills but also with an electronic tracking device.  When a mail carrier left the local post office and headed toward Roper's house in Coral Springs, police lay in wait, as did a film crew, hoping to capture footage for the National Geographic Series "To Catch a Smuggler."
When the mail carrier rang the doorbell, Roper's wife answered the door, holding the couple's baby.  Not expecting the packages or knowing what they contained, she called Roper, and he told her to sign for them.  Roper came home that evening, and shortly thereafter, he left the house with the pills he thought were ecstasy.  That is when the police arrested him.  Over the next two days, during interviews at the Broward County Jail, Roper described in detail his purchase of the pills and his plans to sell them.  His defense attorneys were able to suppress some, but not all, of his confessions at trial.  The jury convicted him, and he was sentenced to 17 years in federal prison.  It might be surprising that Roper got 17 years when he did not sell a single pill, but his prior drug convictions influenced the length of his sentence.  Roper plans to appeal his conviction and sentence.
Let Us Help You Today
If you have been charged with buying illegal drugs online, let your Florida drug offense lawyer do the talking.  Contact FL Drug Defense Group to discuss your case.
Resource:
sun-sentinel.com/news/crime/fl-ne-he-had-a-thousand-pills-of-ecstasy-delivered-to-wife-20191230-qalnjgyxpvdarnkzy3tzcyypyq-story.html