Citrus County Teacher Faces Drug Trafficking Charges After A Search Of His Residence Yields Drugs And Paraphernalia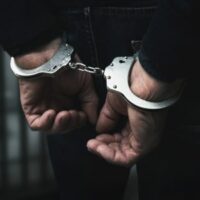 The police do not have the right to search your residence without first obtaining a warrant.  In order to get a warrant, they must state compelling reasons for believing that a search will yield evidence of a crime.  You probably learned about this right either during a lesson or an impromptu lecture in middle school or high school, and the gleam in the teacher's eye when he described the extent to which the contents of your house are no one's business but yours caused rumors to proliferate for the rest of the school year about what kinds of shady pursuits that teacher must engage in outside of school hours.  Last month, a man who teaches in a middle school in Citrus County was arrested after police found a large stash of drugs and drug paraphernalia in his house.  If you have been arrested on drug charges after a search of your house, and you think the search was unjustified, contact a Central Florida drug crimes defense lawyer.
Deputies Find Opioids and Methamphetamine During Search of House and RV
In August 2021, Citrus County Sheriff's deputies served a search warrant at the Dunnellon residence of Jeffrey Scott Brake, an employee of Citrus Springs Middle School.  Brake was home at the time of the search, and the deputies arrested him after finding a glass pipe in the pocket of his trousers; the pipe later tested positive for methamphetamine.  The house did not contain anything suspicious, but in the RV, the deputies found three small baggies, which they suspected contained illegal drugs.  The first baggie contained 1.8 grams of a crystal-like substance, which a field test identified as methamphetamine.  The second baggie contained 2.3 grams of a brown substance, which a field test identified as heroin.  The third baggie contained a tiny amount of powder, which a field test identified as fentanyl.  They also found several firearms, as well as an eyeglasses case full of hypodermic needles.  Further strengthening their case that the drugs and drug paraphernalia belonged to Brake, detectives found a credit card in Brake's name next to a digital scale and prescription pill bottles with Brake's name on them in the vicinity of the paraphernalia.
The deputies took Brake to the Citrus County jail and set his bond at $41,000.  He is facing charges for possession of drug paraphernalia, possession of methamphetamine and heroin with intent to distribute, trafficking in fentanyl, and maintaining a residence for purposes of trafficking in controlled substances.  He could face a long prison sentence if convicted.  Like all defendants in criminal cases, he is presumed innocent until proven guilty.
Contact Us Today for Help
A Florida drug crime defense lawyer can help you if you are facing criminal charges for possession with intent to distribute controlled substances after a search of your residence.  Contact FL Drug Defense Group for help with your case.
Resource:
nbc-2.com/news/2021/08/10/florida-middle-school-teacher-arrested-on-drug-trafficking-charges/