"Operation Deal Breaker" Leads to 30 People Being Charged with Selling Drugs in Areas Frequented by Children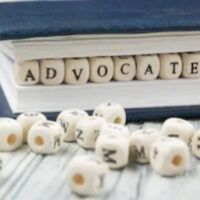 Crimes both minor and major get more severe punishments if they affected children or put them in danger.  For example, drunk driving is always against the law, but it is worse if a child is in the car with you.  Not wearing a seatbelt will get you a traffic citation, but transporting a young child without an appropriate child safety seat will get you criminal charges.  Needless to say, the courts are unlikely to regard you with sympathy if you consume or sell illegal drugs where children can see you.  The courts are obligated to act in the best interest of children, and that means keeping them away from the dangers associated with the illegal drug trade.  As always, the circumstances of each criminal case are unique, so no matter the details of your case, a drug crimes defense lawyer can help you fight the charges or get them reduced.
Big Trouble in Volusia County
Drug deals taking place in parks and in front of schools while children look on with a mixture of fear and curiosity might sound like something that only happens in after school specials, but such public transactions have become so common in West Volusia that citizens have started to complain about it.  In the summer of 2019, the Volusia County Sheriff's Department launched Operation Deal Breaker to stop drug sales from taking place near schools, public parks, and bus stops.  By early October, they had made 30 arrests and confiscated a dizzying variety of drugs and other illegal materials.  The following are just some of the crimes with which the defendants arrested in Operation Deal Breaker have been charged:
Sale and delivery of heroin
Possession of firearms and ammunition by a convicted felon
Trafficking in fentanyl
Sale of cocaine within 1,000 feet of a park
Sale of Dilaudid (hydromorphone, a prescription opioid) within 1,000 feet of a place of worship or business
Possession of methamphetamine with intent to sell
sale of a Schedule II controlled substance within 1,000 feet of a school (cocaine and many prescription opioids are Schedule II controlled substances)
possession of drug paraphernalia
attempted purchase of crack cocaine
violation of probation
resisting a law enforcement officer without violence
driving without a license
providing a false name
possession of Suboxone (a prescription opioid sometimes used as a treatment for opioid use disorder)
sale and delivery of Xanax and cannabis
Many factors will affect the outcome of these defendants' cases.  If they have no other criminal convictions, they may be eligible for a pretrial diversion program in which they could get their charges of drug possession or attempted drug purchase dropped.  The ones facing weapons charges and probation violations, however, will probably face more severe consequences.
Contact Us Today for Help
Sometimes law enforcement go out of their way to catch people breaking the law, even if the defendants were only minding their business but had a slightly too great amount of cannabis in their pocket or a few pills that had been prescribed to someone else.   A Florida drug offense lawyer can help you avoid an unjust punishment  Contact FL Drug Defense Group to discuss your case.
Resource:
clickorlando.com/news/2019/10/04/were-coming-after-you-drug-dealers-arrested-in-sweep-operation-sheriff-says/
https://www.fldrugdefensegroup.com/substance-use-disorder-is-common-and-treatable-so-dont-let-the-court-system-treat-you-like-a-hardened-criminal/