Three People Arrested on Drug Charges After Osceola County Traffic Stop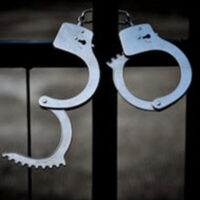 An increasing number of Florida counties will let you get away with just a citation if they catch you in possession of a small amount of marijuana, and some of these cities are in the Orlando area.  If you have more than two ounces of weed, though, or if it is another drug, you will probably be facing a criminal case.  Even if you do get criminal charges for drug possession, the quantity of the drug matters, and so does your past criminal history, if any.  If the amount of the drug was so small that it was obviously meant for just one person, and if you have never been convicted of a crime before, you might be able to complete a pretrial diversion program and get the charges dropped.  The real trouble begins when the amount of drugs at the center of the case is large enough to make law enforcement suspect that the drugs are part of a trafficking operation, even if they do not catch you selling them.  If you are facing drug charges, no matter how big or small the quantity of drugs, a Florida drug defense lawyer can help you.
The Poinciana Drug Bust
In February 2019, deputies from the Osceola County Sheriff's Office pulled over a car near the intersection of Marigold Road and Cypress Branch Road in Poinciana.  They searched the car and found drugs, leading them to charge the driver Zuleimie Baez Mojica and Angel Diaz Cruz with possession of controlled substances.  Based on the traffic stop, they started an investigation that led to the issuance of a search warrant for a house on Colonade Court.  During the search, they also arrested Zharleen Cintron-Rivera.
After searching the car and the house, deputies confiscated 75 grams of heroin, 30 grams of marijuana, and 21 grams of cocaine.  The total value of the drugs was more than $10,000.  The quantity of the drugs was sufficient for felony charges, and all three suspects were held at the Osceola County jail.
What happens next depends on many factors.  Did the deputies have probable cause to search the car?  Can the defendants argue that the drugs did not belong to them?  Will any of them plead guilty, and if they do, will prosecutors agree to charge them with simple possession instead of possession with intent to deliver?  One fact in the defendants' favor is that the authorities did not find any packing material, scales, weapons, large amounts of cash, or other items that could support the prosecution's argument that the defendants were selling drugs.
Contact Us Today for Help
If you are charged with drug-related offenses, you have the right to a fair trial, but a criminal defense lawyer might be able to get you something even better.  Don't give up and assume that you are going to prison just because you get accused of drug possession.  Contact the Florida drug offense attorneys at the FL Drug Defense Group to discuss your case.
Resource:
aroundosceola.com/news/deputies-make-poinciana-drug-bust-after-traffic-stop-arrested/article_0bc85414-36b1-11e9-808c-dfafc8527d13.html
https://www.fldrugdefensegroup.com/operation-deal-breaker-leads-to-30-people-being-charged-with-selling-drugs-in-areas-frequented-by-children/