Police Have More Questions Than Answers After Child Finds Bag of Drugs in Gas Station Bathroom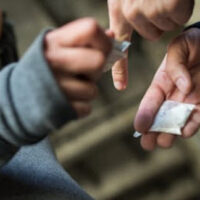 The presence of children makes the consequences for almost any drug offense more serious.  Using drugs in the presence of a child is a more serious charge than simple drug possession.  Likewise, it is worse to get caught selling drugs near a school than simply to get caught selling drugs.  Some recent drug busts in Florida have resulted from tips to police that drug trafficking operations were taking place in the presence of children or near schools.  Almost everyone's worst fear, including that of parents who have themselves been under the influence of drugs while taking care of their own children, is that a child will find the drugs and ingest them.  In this week's news story, a child did find drugs, but no arrests have been made so far in connection to the whereabouts of the drugs before or after the child found them.  No matter what role you are accused of playing in a drug operation, a Florida drug crimes defense lawyer can help you.
The Case of the Disappearing Drugs
On April 17, 2020, Jessica Foltz was driving home with her four-year-old daughter.  The girl asked to stop to use the bathroom, so Foltz stopped at a Circle K gas station in Port Charlotte.  Foltz stayed in the car while the child went to the bathroom.  When she came out of the bathroom, she was holding a small plastic bag full of white powder; she excitedly told her mother that she had found a bag of candy.  Foltz told her daughter that the bag did not contain candy; she took the bag from the child and handed it to the cashier, telling her to report it to the Charlotte County Sheriff's Office.  According to Foltz, the bag was one inch by one inch, and it contained enough powder that, if you laid the bag flat, it appeared full.  The powder was white and glassy in appearance; she suspects that it was methamphetamine.
A spokesperson for the Charlotte County Sheriff's Office said that they did not receive any calls about drugs being found at that gas station.  The incident does, however, raise suspicions about drug activity at the gas station.  Law enforcement might ask to see security camera footage from the store, if it is available, to see what happened after Foltz gave the bag to the cashier.  The footage might also show the people who entered and exited the bathroom before Foltz's daughter arrived.  The child found the bag in a toilet stall, and those are not usually monitored by security cameras.
Let Us Help You Today
If you are accused of possessing, transporting, or manufacturing drugs, you need a defense lawyer to stand up for your constitutional rights.  Florida drug offense attorney Matthew Olszewski only works on drug cases and understands how much injustice is often involved in them.  Contact FL Drug Defense Group to discuss your case.
Resource:
nbc-2.com/story/42024771/4yearold-finds-suspicious-baggie-in-port-charlotte-gas-station-bathroom
https://www.fldrugdefensegroup.com/brooksville-man-charged-with-possession-of-two-pounds-of-fentanyl-could-face-life-in-prison/