Prescription Drug Fraud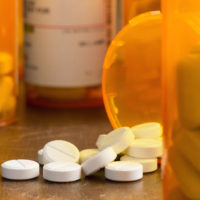 Criminal charges for prescription drug fraud can be placed on patients, doctors, pharmacies and pharmacists for various types of offenses. Both law enforcement and prosecutors in the State of Florida are especially harsh on every type of crime related to drugs.
Although most people do not consider prescription drugs dangerous, they can be just as deadly as cocaine or heroin, and typically leave users looking at serious criminal charges. 
Some Common Examples of Prescription Drug Fraud 
As previously stated, prescription drug fraud can occur in many different ways. These commonly include:
Taking advantage of Medicare or Medicaid by overcharging for prescription medications.
Urging doctors to prescribe certain prescription drugs, that are not needed by their patients, in exchange for large kickbacks from the pharmaceutical company.
Procuring several prescriptions through doctor shopping, which is commonly done for certain sedatives and oxycodone, that are then sold illegally on the black market.
Creating fake prescriptions in order to get more of legal narcotics than normally permitted.
Pharmaceutical fraud, which includes selling or marketing various prescription drugs that have not been approved by the FDA.
Selling or marketing prescription drugs for different purposes that have not been approved.

Additionally, other frequently occurring prescription drug fraud offenses involving doctors includes shady documentation of a patient's medical past, failing to take note of probable addiction risks in patients, failing to discover when patients are engaged in doctor shopping by examining their medical records, or prescribing more prescription drugs than necessary to treat a patient.
Punishments for Prescription Drug Fraud      
There are various factors that prosecutors and judges take into consideration when determining the penalty for prescription drug fraud, including whether or not the perpetrator had illegal possession of a controlled substance, whether or not the perp has a prior criminal record, and if the perp was trafficking the prescription drugs.
Arrestees face large fines of up to $5,000 and as much as five years in prison for being found guilty of unlawful possession of prescription drugs.
Depending on the quantity of the prescription drug in the arrestee's possession, for instance having over four grams of oxycodone without a legal prescription, he or she could be charged with prescription drug trafficking. Obviously, the penalties for trafficking are much more serious and can result in huge fines, decades in prison, loss of a professional license and/or a criminal record. The aftermath of prescription drug fraud is frequently life-changing.
Don't Hesitate to Contact Central Florida's Top Drug Attorney
In Florida, even a minor prescription drug offense can have serious life-long consequences. We recommend hiring a skilled attorney immediately.
If you have been charged with possession of prescription drugs, having a knowledgeable drug defense attorney will help achieve the best results possible. The Florida drug crime defense attorneys at FL Drug Defense Group, are experienced in developing the best strategic prescription drug related defenses thinkable.
Attorney Matthew J. Olszewski is not afraid to stand up for his clients' rights. The FL Drug Defense Group will work hard to protect your liberty. Your initial consultation is free of charge, so contact us online or call today at 407-775-9052 to discuss your case further.
https://www.fldrugdefensegroup.com/what-is-the-punishment-for-selling-or-possessing-cocaine/