Ways to Beat a Drug Possession Charge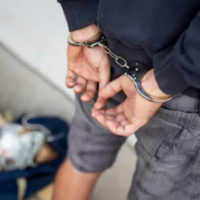 Police across the country have been cracking down on drug users at a higher rate than ever before. The State of Florida has increased penalties for the conviction of many drugs. Now, even relatively trivial drug offenders typically face more severe penalties for a conviction. It is crucial for those facing drug offense charges to have a thorough understanding of all their legal rights.
The Damaging Consequences of Drug Possession Charges 
If convicted, drug offenders often suffer an assortment of undesirable consequences. Whether the offender is charged with a misdemeanor or felony depends both on the type and quantity of drug(s) in his or her possession.
For instance, getting caught with more than 20 grams of ecstasy or cocaine could result in maximum prison sentence of 5 years and maximum fines of $5,000. For having more than 10 grams of heroin, offenders can be charged with a first-degree felony, which carries a maximum sentence of 30 years in the penitentiary system and maximum fines of $10,000. 
Additionally, for possession of unlawful chemicals, charges carry a maximum of 15 years in prison and $10,000 in fines. Even mere possession of drug paraphernalia can send offenders to jail for up to 1 year. 
All possession charges can have severe consequences on both the offender's liberty and money. Possessing a criminal record for drug possession can radically constrain an offender's capacity to attain and uphold employment or even get a college education. 
Common Defenses for Drug Charges
While the chosen defense has a great deal to do with the circumstances of the offender's case, below are a few permissible legal arguments offenders can use.
The substance found was not a drug: Although police may arrest an offender in possession of a substance that appears to be an illegal drug, just because it appears to be a drug, does not mean suspected substance actually is one. Crime lab analysis of the suspected substance can prove that it was not actually an illegal drug.
The arresting police officer performed an illegal search: Police officers are supposed to obey certain rules in order to perform a search. For instance, if a police officer opens the trunk of your car without your consent and finds drugs, those drugs were obtained illegally and are not allowed to be used against you.
The drugs were not actually yours: Offenders can be arrested for actual or constructive possession. Actual possession means that the offender had the drugs on them. Constructive possession means that the drugs were on the offender's property or in a nearby area. in order to pursue constructive possession charges, prosecutors must prove both that the offender had knowledge of the drugs and knew they were illegal. Negating either of the above claims necessary for constructive possession may be enough to get the charges dropped.
Don't Hesitate to Call Florida's Top Drug Lawyer
In Florida, even a minor drug offense can have grave life-long penalties. We recommend hiring an expert attorney immediately.
If you have been charged with the possession of drugs, having a knowledgeable drug defense attorney will help achieve the best possible outcome. The Orlando drug crime attorneys at FL Drug Defense Group, will provide you with an adequate and appropriate legal defense.
Florida drug crime defense attorney Matthew J. Olszewski is not afraid to stand up and fight back against nonsense drug charges. The FL Drug Defense Group will do everything in its power to protect your freedom. Your initial consultation is free of charge, call now at 407-775-9052 or contact us online to discuss your drug possession charges.