Sheriff's Deputies Seize Four Pounds Of MDMA From Hotel Room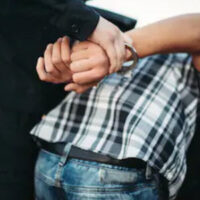 The market for illegal drugs is always changing, much more quickly than drug laws change.  The so-called crack cocaine epidemic of the 1980s now seems like ancient history.  If your school curriculum included sessions in health class dedicated to recreational drugs and how to avoid them, the teachers' information about drugs probably seemed woefully out of date.  In the 1990s, while teachers knitted their brows about cocaine and heroin, teenagers were at raves, taking MDMA, which was then known as "ecstasy."  Twenty years later, the biggest fear was about abuse of prescription opioids, and the arrests for illegal possession and sale of these covered a much bigger age range, with some doctors even facing civil and criminal penalties for prescribing these drugs irresponsibly.  If you scroll through headlines going back the past few years, you have seen cannabis become mostly legal in Florida and the most abused opioids changing from oxycodone to heroin to fentanyl.  Last month, though, a drug bust that yielded the biggest MDMA stash in the history of Florida's Treasure Coast led investigators to evidence of an operation selling MDMA mixed with opioids.  If you are facing criminal charges for possession of any controlled substance or combination of controlled substances, contact a Central Florida drug crimes defense lawyer.
The Biggest MDMA Drug Bust in Treasure Coast History
In May 2021, St. Lucie County Sheriff's deputies executed a search warrant in two motel rooms at the Americas Best Value Inn on Darter Road, between I-95 and the Florida Turnpike, which led to them finding the biggest stash of MDMA in the history of the St. Lucie County.  The investigation that led to the search began after several people died from overdoses, and autopsies revealed that the victims had ingested a combination of heroin, fentanyl, and MDMA.  Fentanyl, a synthetic opioid nearly 100 times as powerful as morphine; is often used to dilute heroin for sale on the street; because fentanyl is so powerful and a little goes a long way, it is less expensive for dealers to market their product as heroin, when it actually contains a small quantity of fentanyl and copious fillers.  The trouble is that a small quantity of fentanyl is enough to kill.  Recently, street dealers have been mixing heroin with MDMA, which is not an opioid but which is inexpensive.
In the two rooms at the inn, deputies found more than four pounds of MDMA, a pound of cannabis, and smaller amounts of cocaine, fentanyl, and methamphetamine.  The deputies arrested Loveriddle Lee, in whose name the rooms were rented.  Lee had gotten out of prison just four months early; he had pleaded no contest to drug crimes in 2017 and served a sentence of just over three years.
Contact Us Today for Help
A Florida drug offense lawyer can help you fight your drug charges even if you have a prior drug conviction on your record.  Contact FL Drug Defense Group for help with your case.
Resource:
tcpalm.com/story/news/crime/st-lucie-county/2021/05/28/more-than-4-pounds-molly-seized-one-arrested-drug-bust/7485902002/